Housebuilders are too cheap, Jefferies says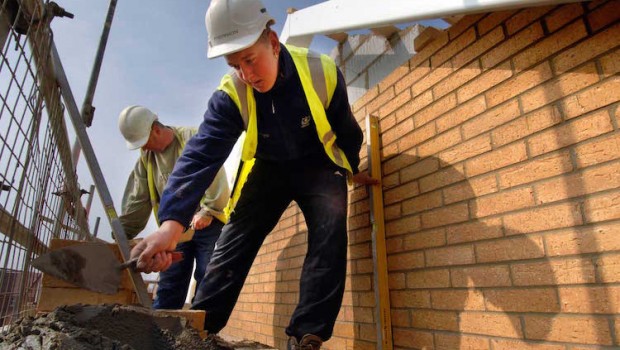 UK housebuilders are too cheap, Jefferies said as the broker placed 'buy' ratings on almost all sector stocks after big share price falls caused by the coronavirus crisis.
Jefferies' analysts cut their earnings estimates for housebuilders and building products suppliers by an average of 15-25% for the current year. But at valuations not seen since directly after the Brexit vote in 2016 shares prices are too low for a sector expected to achieve a return on capital of 20% or more.
Share prices in the sector had fallen by 50% in the past month as investors were gripped by fear about the effect of the Covid-19 pandemic on housebuilders.
Glynis Johnson and her colleagues at Jefferies said their top picks in the sector are Persimmon, Berkeley, Redrow, Countryside, Forterra and Polypipe. But they recommended investors to buy all companies in the sector apart from McCarthy & Stone, which they left as a 'hold'.
Companies upgraded to 'buy' from 'hold were Barratt Developments, Bellway, Crest Nicholson, Taylor Wimpey, Vistry and Ibstock. Berkeley, Countryside, Persimmon, Redrow, Watkin Jones, Forterra and Polypipe were held as 'buy' recommendations.
"We believe recent share price moves have brought significant opportunity," Johnson wrote. "We have upgraded to buy almost all the stocks under our coverage in the UK housebuilder and building material subsectors."
The analysts cut their price targets by an average of 15%. They said that after recent price falls that suggested an upside of 30-100% to their new price targets.
For building products companies Polypipe's potential upside is limited because its decline has been less severe, the analysts said. Forterra is the top pick with Ibstock upgraded to 'buy'.
"Even after the sharp earnings downgrades, we anticipate the brick industry to continue operating at close to full capacity utilisation and leverage to remain below the target threshold," the Jefferies analysts said.
"We believe the market is severely underestimating the strength of [Forterra and Ibstock's] balance sheets, demand profile and supply discipline, while these stocks are also relatively immune to house price fluctuations."