Goldman Sachs upgrades Evraz on outlook for strong coal prices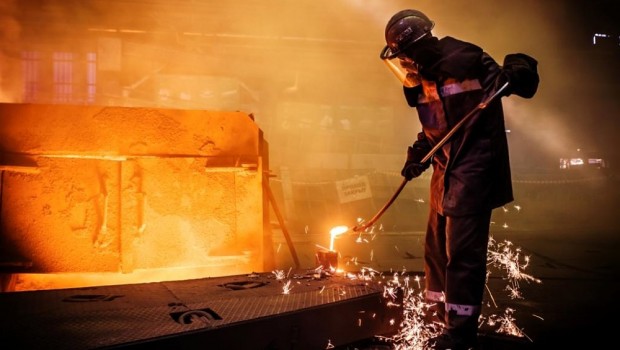 Analysts at Goldman Sachs upgraded their recommendation for shares of Evraz on Monday from 'hold' to 'buy', telling clients that industry spreads and margins are above mid cycle levels and that they believe these will be sustained, "supported by tightening steel market supply-demand fundamentals and rising cost pressures."
In the same research note, the broker revised its target price for Evraz to 430p, up from its previous estimate of 300p, stating that it expects strong coal prices to be the catalyst for the stock's performance as it expects hard coking coal prices to stand at "$220-230/t in 1Q-2Q18, ahead of spot $190/t."
The Goldman Sachs analysts went on to explain that they believed the market continued to under-appreciate the company's solid EBITDA expansion, "turbo-powered by rallying coal, iron ore and vanadium prices."
The broker also noted that the company's valuation "looks appealing as the shares trade at a 25% discount to mid-cycle EV/EBITDA and offer the highest FCF yield among Russia steelmakers on our estimates."
Indeed, if then current spot prices held the company would be able to lower its net debt, as a proportion of EBITDA, to 1.0 in the next 12 months, Goldman said.
Evraz's DPS was seen increasing 12.2% up to $0.34 in 2018 from $0.30 in 2017.
"The reporting of 2017 financial results (due in March) could also act as catalyst for the shares, as the company might comment on its dividend outlook. We also look for semi-annual financial results for 2018 (August 2018) to reflect continued EBITDA strength driven by commodity prices."
As of 1300 GMT, Evraz's shares were up 3.81% at 345.80p.