Fuller's and Restaurant Group are top picks for new Stifel analyst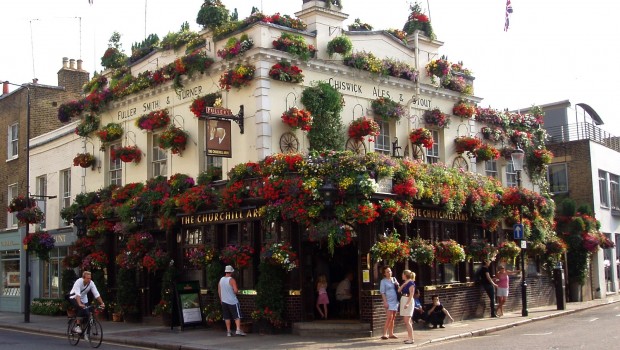 The backdrop of the leisure sector is increasingly favouring wet-led pubs over restaurants, said broker Stifel as it re-started coverage with The Restaurant Group and Fuller's as its top picks.
The big picture of the sector is "solid" and with a new analyst Mark Irvine-Fortescue in harness, there are various stock-specific factors that drive new stances on each stock, with balance sheet options and strategy chief among them.
For one top 'buy' recommendation, The Restaurant Group, the shares are simply "oversold", the analyst felt, as investors worry about the company stretching its balance sheet to acquire Wagamama. But he sees the deal as "genuinely transformational".
If the company can stabilise its Leisure arm, integrate Wagamama without problems and extract synergies, TRG's shares should get a re-rating, he suggested, eyeing a 12-month target price of 170p. After this, he said, investor attention will be able to move to the "more exciting" multi-channel growth prospects. "Our new analysis gives us confidence that TRG can do just that."
Having been concerned about wider supply dynamics of the leisure last year, Irvine-Fortescue said the shrinking market capacity is now "supportive" for wet-led operators such as Fuller's, Young's, Marston's, and JD Wetherspoon. Food-led site numbers are down 2% from the 2017 peak and the rate of closures is gathering pace.
The analyst initiated coverage of Fuller's and Young's with 'buy' ratings as, with a supportive industry backdrop, "they should be on more investors' radar".
At Fuller's, given a target price of 1250p, he expects to see an "earnings upgrade cycle" as surplus capital is deployed from the sale of the brewing arm, accelerating growth and restoring balance sheet efficiency.
Given a target price of 1800p, Young's is "the gold standard of the sector" and its balance sheet is already being put to work.
JD Wetherspoon, however, was initiated with a 'sell' rating and 1100p target price, seen as trading "at peak valuation on peak earnings, giving cause for share price concern when there are underlying forecast downgrades and [return on capital employed] is at 10 year lows", with share buybacks off the agenda.
Greene King, Marston's, Mitchells & Butlers and SSP were all started on a 'hold' rating.