Deutsche Bank stays at 'Hold' on Pearson awaiting details of cost cuts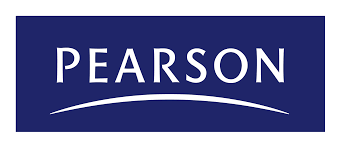 Deutsche Bank is sounding a somewhat cautious note on the outlook for Pearson until the company provides greater detail on its cost-cutting plans.
On 5 May, the education publisher announced it was targeting a greater-than-expected £300.0m run-rate of cost savings by 2020, but provided no specifics regarding the phasing of the costs cuts and savings or to what extent they would hit the company's sales.
Uncertainty about the latter meant it was difficult to estimate to what extent the cost cuts would offset earnings dilution from asset disposals, such as it K12 courseware, its stake in PRH or its GEDU and Wall Street English units, the broker said.
So, with "limited visibility on savings, disposals and trading" analyst Chris Collett opted to stick with his 'Hold' recommendation and 600.0p target price.
"In all of these assumptions there is huge uncertainty, regarding timing, net proceeds, tax rate, leverage, earnings dilution, dividends and cash returns. What is clear is that the biggest "known unknown" is the proportion of 2020 cost savings that are retained. Assuming half the savings are retained and a £250m buy-back, Pearson is trading on 13x 2020 earnings. Given the uncertainty, we retain Hold."
Nevertheless, Collett said the company had in effect bought itself a 'buffer' against unexpected declines in sales adding that the potential impact on earnings was "enormous".
If all of the projected savings were retained, the implied upside to the broker's 2020 earnings estimates was roughly 50% and 25% even if only half were retained, Collett said.
The analyst also hailed news of Pearson's strategic review of its K12 courseware business, the value of which it estimated at £560.0m, using a price-to-sales multiple of 1.3.
"Despite the potential dilution from a sale, we regard any strategic move in US K12 as a positive. We have written about how we think the structural challenges that are affecting the college textbook market will make their way to the K12 market, albeit very slowly based on the slower pace of digital adoption."
Pearson was expected to provide more details on phasing of costs and savings alongside its interims.