Davy downgrades easyJet, says immediate upside has been achieved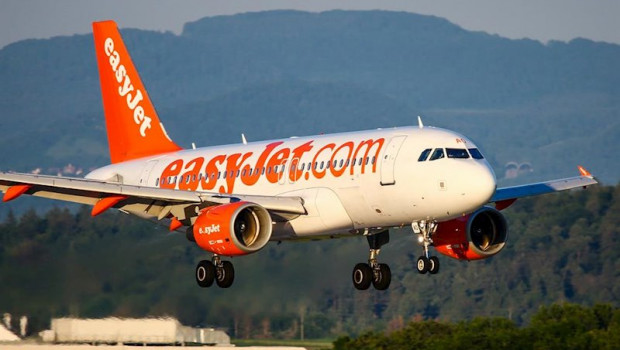 Davy downgraded easyJet to 'neutral' from 'outperform' on Thursday as it argued that immediate upside has been achieved.
"We don't quite see easyJet as the 'growth story' it wants to be," Davy said, adding that it remains operationally geared to an improvement in demand conditions. "Further action is required on its cost base however and bookings must arrive in Q1 2021 to maintain stability in its liquidity position.
"Having run 50% since our upgrade to 'outperform, we believe the immediate upside has been achieve."
Davy said that while the budget airline's FY 2020 results - a loss before tax of £835m - were in line with the revised guidance, it was encouraged by additional sale-leaseback activity, this time generating £280m from ten aircraft.
"At the fiscal-Q4 rate of cash-burn (£230m per month), this is equivalent to around 1.2 additional months of liquidity runway," it said.
Davy said the equity raise and tapping of the UK's Covid Corporate Financing Facility have stabilised easyJet's liquidity position for now.
"The onus, however, will quickly revert to its operational performance and the need to generate cash inflows from new bookings, which typically generate £750m in a normal winter."
Davy expects easyJet to generate a loss before tax of £280m in FY 2021, with winter losses (£345m) significantly overshadowing summer profits (£65m).