Credit Suisse upgrades Schroders, downgrades Abrdn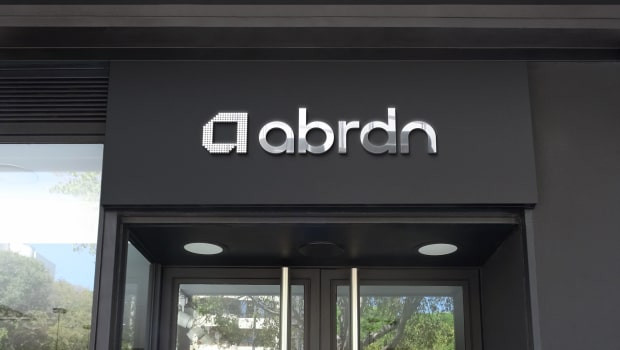 Credit Suisse upgraded Schroders on Wednesday and downgraded Abrdn as it took a look at European asset managers, saying its strongest conviction in the sector remains 'outperform' rated Man Group.
The bank said valuations in the sector look deeply discounted, but sentiment indicators remain negative.
"Europe fund flows have been trending negative since December 2021," it said. "We adjust our ratings to reflect key views: i) poor market conditions are a difficult backdrop for turnaround stories; ii) in uncertain markets, we focus on near-term catalysts."
Schroders was upgraded to 'outperform' from 'neutral' but the target price was cut to 3,180p from 3,450p.
CS noted that Schroders' assets under management are diversified across wealth management, private assets, mutual funds, institutional and solutions. "We see this providing fund flow stability in difficult markets, in particular helped by recent large mandate wins by the Solutions business," it said.
"We also see the upcoming enfranchisement of non-voting shares as explicitly value creative for the overall group as well as technically positive."
The bank downgraded Abrdn to 'underperform' form 'outperform' and cut the price target to 180p from 230p.
"We see Abrdn's ability to deliver targeted high single digit revenue growth severely challenged by difficult market conditions," it said. "With no announcements of significant mandate wins, or obvious pick up in public fund flow data, we see the interactive investor (ii) acquisition providing critical support to offset underlying fund management headwinds."