Credit Suisse upgrades Ferrexpo to 'outperform'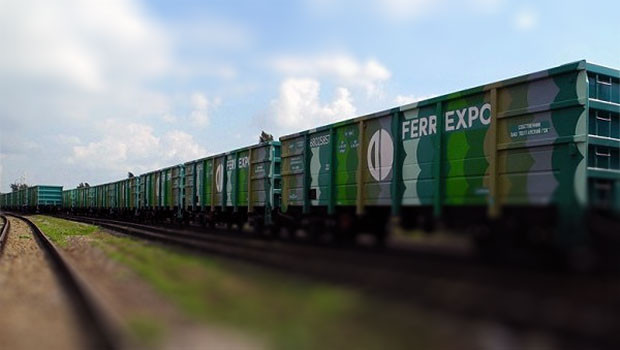 Credit Suisse upgraded Ferrexpo on Monday to 'outperform' from 'neutral' but cut the price target to 250p from 260p.
The bank said it continues to believe the shares present an attractive return profile, supported by strong dividend yields for investors who are willing to invest in a Ukrainian iron ore pellet producer that presents a material cost-effective portion of global seaborne pellet supply.
CS said its 2022 EBITDA forecast falls 26% because of the recent Ukrainian rail disruption and it rolls its target price basis to 2023, hence the small reduction.
"With geographic concentration in Ukraine there is existential risk for Ferrexpo's operations, however to date core operations have been undisrupted and the company has been adept in flexing production with demand and its capability to exports its pellets," CS said.
"Despite the fall in iron ore prices, record premiums are supporting the top line, and largely variable costs protect free cash flow in reduced production scenarios."
The bank said that in its "optimistic scenario", not its base case, on spot pricing if the company is able to return to three of four pellets lines in 2023, the shares could present 240% upside with an additional 30% dividend yield.
"In this scenario, the company would also generate 100% of its current market cap in cumulative free cash flow (FY22-23). At spot pricing the company is pricing in just over 25% of its production capacity in 2023."
At 1100 BST, the shares were up 12% at 148.50p.