Credit Suisse upgrades Bunzl to 'neutral'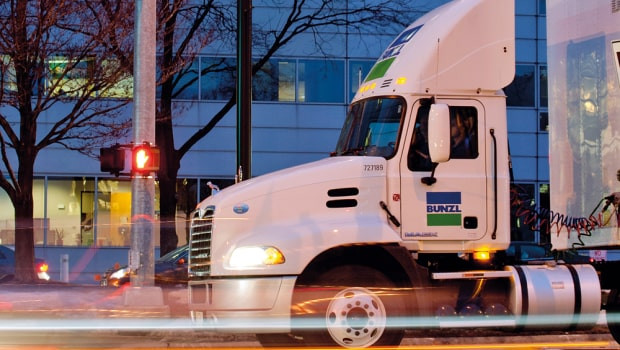 Credit Suisse upgraded distribution and outsourcing group Bunzl to 'neutral' from 'underperform' on Monday and hiked the price target to 2,900p from 2,450p.
It said that while the run-off of Covid-related work will remain a headwind in 2022, this should be more than offset by tailwinds from product inflation.
"In the mid to longer term we think that Bunzl's scale and agnostic approach to product type means it can play an active role in supporting companies meet their sustainability targets," the bank said.
"Product inflation, corporate sustainability agenda, ongoing value-added M&A and relatively stable end markets should support mid-single digit total profit growth for the core business in the coming years."
CS said historical weakness in underlying margin has not been apparent since 2018 and it thinks that both Bunzl's ability to support companies adapt to a more sustainable product mix and rising demand for higher margin own-brand products in an inflationary environment should provide greater support going forward.
"This is, we think, offset by limited organic growth (we estimate 2%), full valuation and near-term risks around renewal of its contract with its largest client."
Within the distribution space, CS continues to prefer 'outperform' rated Brenntag and DKSH.