Credit Suisse reiterates negative view of UK food retail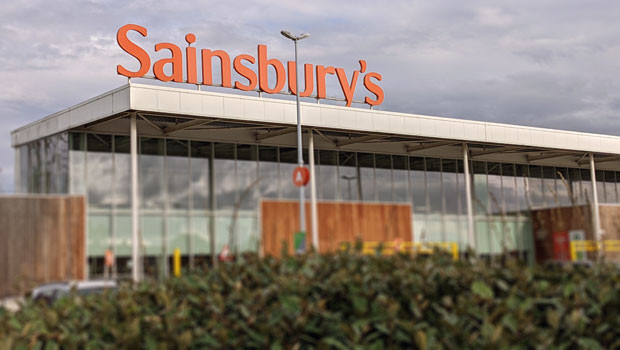 Credit Suisse warned there was "no relief in sight" for grocers on Thursday, as it reiterated its negative view on the UK food retail sector.
In particular, the bank highlighted its 'underperform' rating on J Sainsbury and its 'neutral' rating on Tesco. It also trimmed both target prices, cutting Sainsbury's to 184p from 231p, and Tesco's to 238p from 292p.
The bank said: "UK supermarkets are unlikely to see a benefit/pass severe cost inflation to end customers, as full exposures to consumers leaves little scope for relief, with wealthy customers still over indexing on out-of-home spend, while low-income customers are trading down in volumes and mix."
Competition from discounters, meanwhile, made the so-called big four "price takers, not price makers, and currency, utility and wage inflation continue to hurt".
The note continued: "While we expect inflationary pressures to be finite, so are cost savings, which deliver £500m annual relief for Tesco and around £250m for Sainsburys.
"Given a number of ongoing disruptive forces - offline-online shift, which we expect to continue in the medium term, delivery disruption and need for automation investment - as well as fading our cost-saving benefits, we expect sector margins to stay low for longer."
In its full-year guidance, Tesco recently said it expected to see around 20 basis points trimmed from its earnings before interest and tax margin, despite some positive impact from Christmas sales.
"This in our view directionally indicates next year's performance, that is, suggests no material recovery in relative and absolute figures," the bank noted. Credit Suisse has cut Tesco's estimated 2024 EBIT by around 5%. Sainsbury is due to report early next month.
It concluded: "We see no significant near-term catalysts for Tesco or Sainsbury. We expect the market to remain challenging, with guidance lacklustre and further sector M&A looking unlikely."
As at 1430 BST, shares in Tesco - the UK's biggest supermarket chain - were largely flat at 200.6p, while Sainsbury's were down 1% at 171p.