Credit Suisse downgrades Experian, says share price reflects growth potential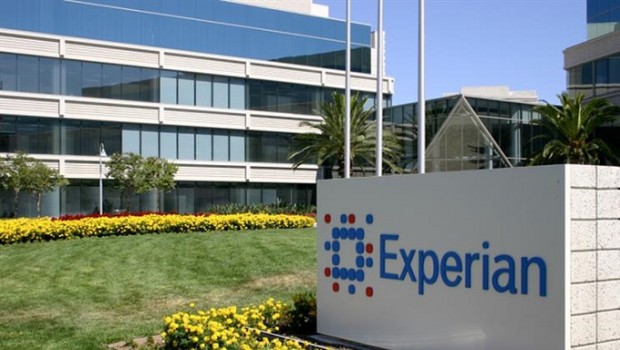 Credit Suisse downgraded its stance on credit-checking firm Experian to 'neutral from 'outperform' on Tuesday and removed the stock from its focus list, as it said the current price is reflecting the growth potential of the business.
CS said Experian is an "excellent" cash generative growth business with strong short and long term prospects. However, at 29.5x price-to-earnings and 3.5% free cash flow yield, this is reflected in the price.
It noted that the shares have re-rated relatively as organic growth improved from 0% in Q3 FY15 to 10% in Q4 FY19. CS expects organic growth to slow in FY20 and said this will create a "challenging" environment for further re-rating.
"The longer term outlook remains positive with strong underlying markets and a raft of new market opportunities to support growth," it said, adding that earnings should be boosted by modestly rising margins, share buybacks and M&A
The bank upped its price target on the stock to 2,360p from 2,250p due to the impact of translating US dollar earnings into a sterling share price at lower rates.
Downside risks include weakening US credit markets and data security, while upside risks include accelerated growth in new market verticals, opportunities from positive data in Brazil and market share gains in existing markets supported by new products, CS said.
At 1240 BST, the shares were up 0.6% at 2,435p.