Bernstein upgrades Compass after pullback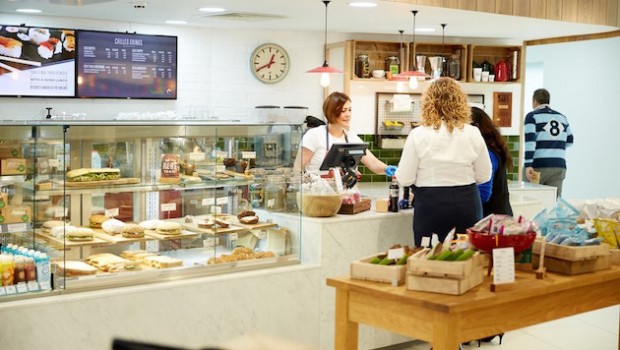 Catering company Compass got a boost on Monday as Bernstein upped the stock to 'outperform' from 'market perform'' and lifted the price target to 1,750p from 1,650p following a recent pullback in the shares and ahead of what it reckons will be a stronger second half.
"We downgraded Compass last October on the reduced likelihood of a 2018 special dividend, caution around the new CEO and expectation ofthefirst margin drop in 12 years at the H1 results. All of this played out: there will be no special return this year, margins contracted inH1 and the stock is down 9% in the last year, underperforming the F TSE 100 by13%."
However, the second half is likely to see an improvement, Bernstein said, with 5% organic growth thanks to a continued strong North American performance and a recovery in Europe. It also thinks margins will expand again, resulting in earnings per share growth of 15%. In addition, it expects the company to pay another £1bn special dividend next May.
The bank expects Compass to deliver 10.5% EPS growth compound annual growth rate 2019 to 2022.Even with no re-rating, this along with the 2.5% dividend yield will mean a 13% total return.
"Compass remains the structural winner in an attractive market," said Bernstein.
In its first-half results last week, Compass said underlying operating profit rose to £875m from £837m in the six months to the end of March, as organic revenue increased 4.8% to £11.5bn.
Statutory operating profit fell 2.7% to £853m due to currency movements and EBIT before exceptionals fell 2% to £864m, which was 2% below the average City forecast of £880m.
At 1340 BST, the shares were up 1.8% to 1,535p.