Citi says shares may not have priced in a full-blown recession yet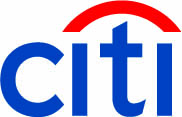 The stock market may not have discounted a full-blown recession just yet, analysts at Citi said.
In a research note sent to clients, they pointed out how the most crowded stocks were outperforming the least crowded ones, due in part to the outperformance from Energy and commodity sectors.
Furthermore, across many regions, Financials was still among the most crowded segments of the market, whereas outside the US, defensives continued to be among the least crowded.
"This could imply that the market may not be pricing in a full-blown recession just yet."