Citi downgrades 'fairly valued' Morgan Stanley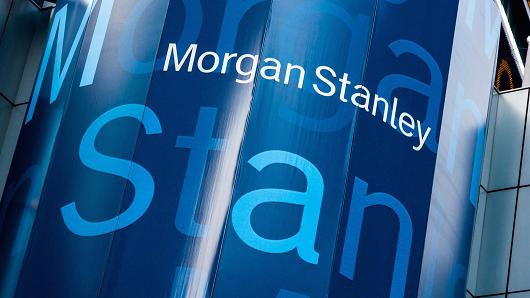 Citi has downgraded its rating on Morgan Stanley, arguing that the bank is already fairly valued.
In a note published on Tuesday, Citi acknowledged the bumper fourth-quarter results published last week by Morgan Stanley. "Top line results were strong, led by Institutional Securities, with the highlight being a very strong fixed income trading quarter," it said.
The bank continued: "Our forward estimates are largely unchanged as a slightly lower expense outlook is offset by a higher share count given the higher move in share price. Management provided a two-year objective of 13-15% return on tangible equity (ROTE) and a 28-20% wealth management pre-tax margin in its strategic update, which looks achievable to us.
"Longer term, we see a path to improving returns with a wealth management pre-tax margin over 30% and return on equity in the 15-17%."
But despite the favourable outlook, Citi said the stock was now looking fairly valued, prompting it to downgrade Morgan Stanley to 'neutral' from 'buy'.
"The stock reacted very positively to the return targets outlined in the strategic update, with the stock outperforming the KBW Nasdaq Bank Index by over 600 basis points on earnings day. However, consensus appears to have responded, raising their numbers, and our 2020 earnings per share estimate now falls out roughly in-line with the Street.
"With the recent out-performance and limited upset to earnings, we do not see enough to upside to justify a 'buy' rating on the stock."
The US bank upped its price target for Morgan Stanley to $60 from $58, however.
Shares in Morgan Stanley, which last week jumped on the back of the strong fourth-quarter update, were down 2% in pre-market trading.