Canaccord Genuity nudges up target price on Duke Royalty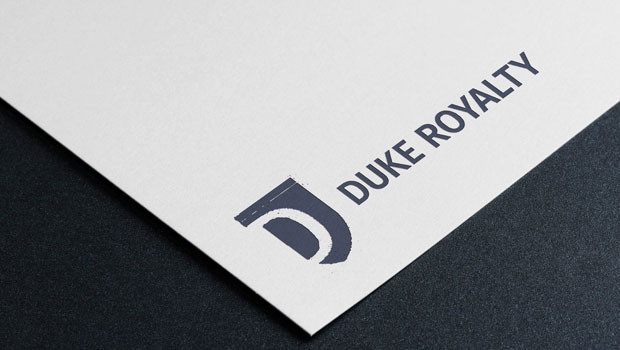 Analysts at Canaccord Genuity nudged up their target price on diversified financial group Duke Royalty from 53.0p to 54.0p on Thursday, citing "material growth" throughout the trading year.
Canaccord Genuity stated that in the 12 months ended 31 March, Duke Royalty had delivered recurring cash revenues of £14.9m, up 70% year-on-year, driven by strong growth in its investment portfolio and an improved performance amongst its royalty partners. Total cash revenue was £18.4m, up 67% year-on-year, helped by two buyouts during the year.
Duke's royalty investment portfolio experienced £3.5m of net fair value gains during the year and its equity investment portfolio experienced £7.1m of net fair value gains, which contributed to an ending net asset value per share of 37.1p - a 7% year-on-year increase.
"We update our forecasts for the placing which occurred in May, current trading in FY23 and our assumption for an upsized debt facility in FY24 per the 40% LTV covenant at a funding rate of 7.25% + 1.0m SONIA (i.e. consistent with the interest rate on the current facility). Our FCF/share forecast increases by 7% to 3.9p in FY24 and our adjusted diluted earnings per share forecast increases by 12% in FY24," said Canaccord.
The Canadian bank added that it believes the company to be "well positioned" in the current environment as a now "larger and well-diversified business".
"We also flag that there is some degree of inflation protection built into Duke's model via the annual yield adjustment mechanism on royalty investments, so long as royalty partners are able to pass on inflation to their own customers."
Reporting by Iain Gilbert at Sharecast.com