Canaccord drops Tullow Oil to 'speculative buy'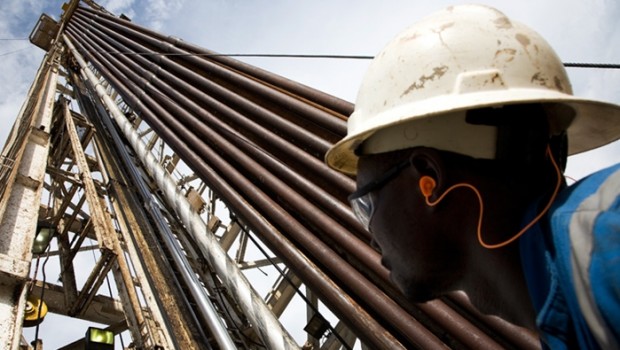 Analysts at Canaccord Genuity lowered their rating on Tullow Oil from 'buy' to 'speculative buy' on Thursday following a disappointing trading update from the firm in the previous session.
Canaccord said lower-than-expected Ghana production, leading to a 2019 production guidance downgrade, crude oil analysis that showed surprisingly heavy and sour oil in the firm's two Guyana discoveries, continued stasis in its Uganda farm-out/development and slowing net debt reduction due to lower production and oil prices all combined to make yesterday's trading update "a significant disappointment".
"These all present considerable and varied head-scratching challenges for the company at a time when E&Ps face a range of external investment headwinds," said Canaccord, which also dropped its price target on the company from 270p to 220p.
The Canadian broker said Guyana was the biggest surprise of the update, with the analysis of crude from the Jethro and Joe discoveries in the Orinduik block showing the oil in both was heavy and had a relatively high sulphur content.
"This heavy sour crude is quite different to Exxon's light sweet crude in the Liza field, and raises the risks about future exploration on the licence and its commercial value," said the analysts.
Nevertheless, Canaccord acknowledged that Tullow did find movable oil in two different age plays and generally good quality/thick sandstone reservoirs.
"That is still a good start to the exploration of the area, though clearly not the home run that it appeared immediately post drilling."
In addition to substantially increasing the risks associated with Tullow's Guyana operations, Canaccord also projected lower but flatter production in Ghana and slowed its development timetable for the group's Kenyan development project.