Canaccord downgrades Provident Financial to 'sell' after abandoned NSF bid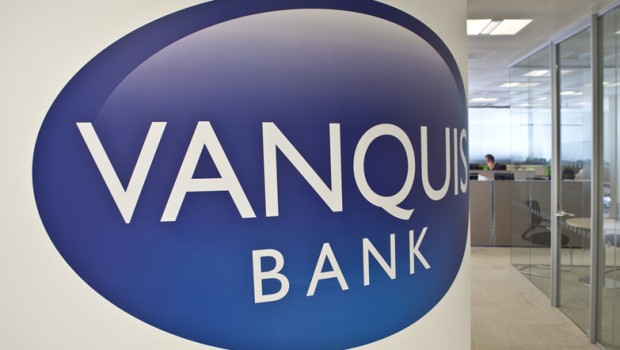 Analysts at Canaccord Genuity downgraded shares of Provident Financial from 'hold' to 'sell' on Wednesday, citing downside risks to the British sub-prime lender's earnings per share and dividend payouts.
The Canadian broker highlighted how that at the end of the first quarter, Provident's surplus capital had stood at £60m, versus its desired minimum of £50m.
However, the analysts expected that surplus capital to be whittled down to £51m, £31m and then turn negative by £8m at the end of the next three trading years, respectively, in part as a result of the £20m-worth of exceptional costs incurred in the defence of Non-Standard Finance's hostile bid for the company which had now lapsed.
"Maintaining a surplus of at least £50m is important in the near term for re-negotiating the group's syndicated bank facility maturing in May 2020, according to Provident, which believes that it may be helped by a re-evaluation of its current minimum CET 1 requirement of 25.5% by the PRA to a lower level and/or a release of provisions in Vanquis and Moneybarn, which Canaccord estimates being less than £40m.
"However, the timing and quantum of either of these potential benefits are unknown and there is no guarantee that either will occur at all in the near term," said the broker.
Canaccord, which also lowered its target price on Provident from 595p to 430p, noted that if the group's capital position came under pressure, it expected to see Provident's dividends be cut versus its forecasts or even potentially suspended altogether.
"In the most extreme case, if financial performance were to fall materially short of our expectations and in the absence of capital relief materialising, the group may be forced to raise external equity capital to secure its regulatory capital position," added the analysts.
Looking forward, the analysts lowered their adjusted diluted EPS forecast by 4% in 2019 but kept it unchanged in 2020.
"However, we make material downgrades to our dividend expectations in both FY19 and FY20. We previously forecasted a 1.4x dividend cover (74% payout ratio) in line with company's minimum target. We now expect a higher dividend cover of 1.6x (63% payout ratio) in light of PFG's estimated capital position."
They also estimated the sensitivity of the group's profits to a one percentage point move in the ratio between impairment costs and the average rate of receivables at the firm's Vanquis unit at between 8.0-9.0% for 2019-21, further pointing out that "the direction of travel for impairments is likely upwards over time".