BT weakness a buying opportunity, says Berenberg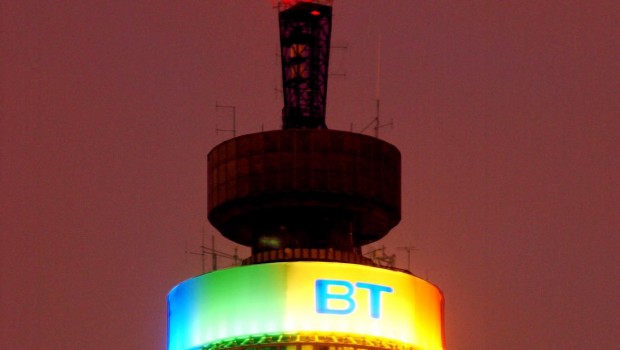 Berenberg upgraded its stance on BT to 'buy' from 'hold' on Tuesday, as it argued that sentiment towards the shares - which are now the worst in the telecoms sector year-to-date - should recover and that weakness represents a buying opportunity.
The bank said BT's pain is "significant but somewhat temporary", with the company hurt in four areas.
It noted that Openreach went further than other incumbents, ceasing in-home engineering work from March to May, while BT Sport suffered due to event postponements during the coronavirus pandemic and BT offering bill credits.
In addition, the enterprise division's wholesale and SME segments, which account for around 12% % of BT's revenue, are being hit by macro weakness, Berenberg said. Finally, it said the company's pension deficit is sensitive to real gilt yields.
"However, the first two of these are temporary, with in-home engineering now resumed and sporting fixtures restarted."
It said that while sentiment towards BT is "on its knees", one year ahead, BT will have just reported Q1 2021/22 results which should show revenue and EBITDA growth, including mid-single-digit growth in Openreach.
"With Openreach's capex/depreciation at circa 140%, its mean capital employed is growing (now £14.1bn but should be higher in a year) and with an ability to earn returns above weighted average cost of capital, we believe delivering mid-single-digit growth will strengthen investor belief that Openreach's valuation could approach £20bn, underpinning BT's valuation," it said.
Berenberg also argued the investment case should de-risk in other ways over the next year. It pointed to a pension agreement with similar payments to the current £907m per annum plan, with possible upside from an asset-backed contribution, and the renewal of Premier League rights for less than the current £325m a year.
The bank maintained its 130p price target.
At 1125 BST, the shares were up 6.5% at 104.39p.