Berenberg starts coverage of BP at 'buy', spies 24% upside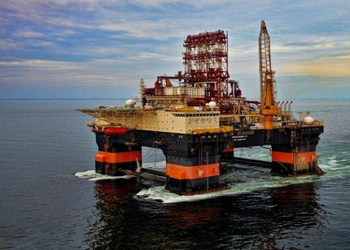 Analysts at Berenberg sounded a 'bullish' note on Big Oil, initiating coverage of BP at 'buy' and setting a target price of 665.0p.
"The stars are aligning", the broker said, pointing to lower costs, growing output and higher prices for crude oil which were driving the strongest free cash flow seen in the sector since 2006/7.
Furthermore, costs had come down by enough to ensure dividend sustainability at oil prices ranging from $50 to $60 a barrel, or half the average seen between 2011 to 2014, analysts Henry Tarr and John Gleeson told clients.
Some companies were also set to benefit for their downstream operations as a result of the new International Maritime Organisation regulations, even as strong demand and the impact of America's sanctions on Iran pushed the average price of Brent in 2019 to $82.5 per barrel.
Yes, longer-term, say in 2020, crude oil prices would fall back towards $65 a barrel, the German broker said, but even then the sector's current EV/DACF multiple would be 10.0% below the 10-year average at an oil price below then current spot prices.
"Ongoing capital discipline combined with limited competition and high capacity in the service sector should drive attractive returns on new projects, with many conventional projects now breaking even below USD50/bl,and delivering higher returns than US shale," the broker said.
"Accretive projects will drive sector returns higher, funding growth and increasing shareholder distributions."
Among the "key" risks that Tarr and Gleeson were watching were emerging markets and the US economy.
Fully 70% of increased oil demand for 2019/2020 was expected to come from non-OECD countries, hence their focus on trends in demand, global trade and EMs.
"Weaker EM growth could drive sentiment and oil prices substantially lower. US shale growth could also outpace our assumptions, driving the market back into surplus, and oil prices lower, earlier than we currently forecast."
Within the same report, the broker initiated coverage on Royal Dutch Shell with a 'hold' recommendation and 2,800.0p target price.