BofA stays at 'hold' on BAE Systems after sector conference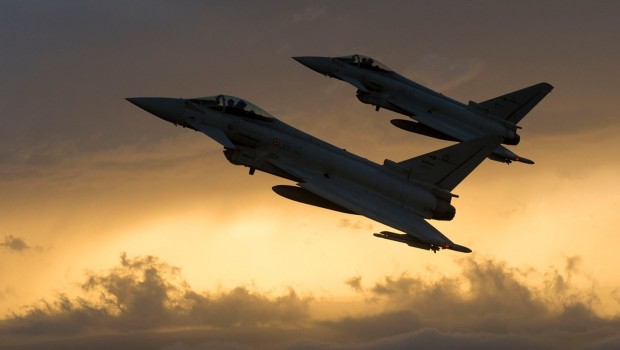 Analysts at Bank of America reiterated their 'hold' recommendation for shares in BAE Systems following the investment bank's Global Industrials Conference, at which the defence engineering group's boss, Charles Woodburn, was in attendance.
In particular, they called attention to Berlin's late 2020 order for 38 Tranche Four Eurofighter's for its Quadriga Project, which they said would stabilise production of the jet "right through the decade".
"A key focus was keeping the production line full through the 2020s to be ready for Tempest," they added.
The Tempest was BAE's next-generation fighter development project.
Regarding Tempest, BofA said it expected "news on this front" in the next few years and described the Prime Minister's support for the programme at the end of 2020 as "clearly positive".
"The US has been putting pressure on European nations pay their fair share for Defence, and the region is starting to see the growth improve, and BAE are benefitting from this through Typhoon, Haglands and MBDA," the analysts wrote in a research note sent to clients.
Regarding the US, BofA said BAE expected to be able to grow its US exposure given the positioning of its portfolio, even "in the context of flattening budgets or even slight trimming in the outer years."
Further overseas, the investment bank noted that the firm was seeing "good growth".
In Australia, the Hunter class frigate programme would suport a doubling of the engineer's business and that was before a projected 40% increase in defence outlays.
The region as a whole was seeing growth improve.
The analysts also noted BAE's stated interest in mergers and acquisitions in the US, particularly in the Electronics Systems business.
Yet more share buybacks were also on the table.
"BAE continues to look at technology bolt-ons, and buyback is definitely back on the table as the cash flow of the business has been improving and BAE look to increase shareholder returns."