BoA ups target prices for Gazprom and Novatek amid natural gas price spike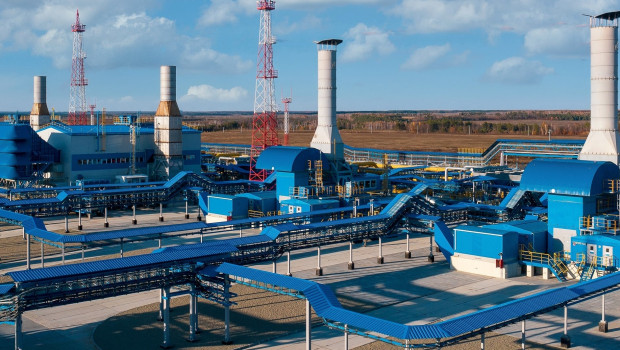 Analysts at Bank of America revised their target prices for shares of Gazprom and Novatek higher following the recent spike in natural gas prices.
Natural gas prices in Europe had quadrupled since the start of the year, after a cold winter depleted inventories in both Europe and Russia.
While it was true that Gazprom had not booked more capacity on Ukraine's gas pipelines to Europe, the gas giant's production was already near ten-year highs, the broker pointed out.
Furthermore, as of the middle of September, Russia still needed to inject about 10bcm of gas into its underground storage facilities in order to return to normal, as did Europe, where storage levels were roughly 10 percentage points below their five-year average.
As well, under the terms of its latest five-year deal with Ukraine, the transit fees for additional shipment capacity on that country's network, above the annual minimum of 40bcm of gas agreed, started to increase.
Then there was the August fire at the Noviy Urengoi gas processing plant, which had led to gas exports through the Yamal Europe pipeline - which crosses Belorussia - to more than halve.
They had since largely recovered - albeit not yet entirely.
On the flip-side, Gazprom had said that approval of the North Stream 2 pipeline could allow it to ship 5.6bcm to Europe by the end of 2021.
Lastly, Russian oil and gas peer Rosneft's recent proposal to liberalise the market for pipeline gas exports had reportedly "gained traction" with multiple government agencies in Moscow.
Rosneft, for one, had already inked a deal with BP for 10bcm of additional gas volumes above existing Gazprom volumes, BoA noted.
The ramp-up of the Rospan field and the start-up of Kharampur were expected to add nearly 10bcm to Rosneft's gas capacity in 2022.
Rosneft's proposal might also help Russia comply with Brussels's Third Energy directive, BoA said.
All told, the analysts marked up their medium-term gas price forecast for Gazprom to $290/mcm and $240/mcm in 2021 and 2022, respectively.
They did the same for Novatek, to $7.9/mbtu and 9.3/mbtu.
In turn, those forecast changes lifted their target price for Gazprom by 5% to $11.2/GDR and that for Novatek by 13% to $259/GDR.