Berenberg ups rating on BHP, downgrades Gem Diamonds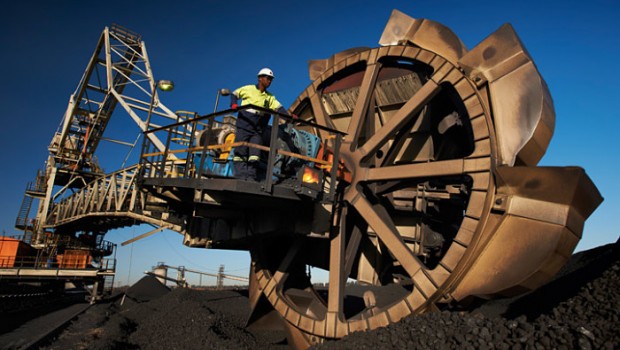 Berenberg has upgraded BHP to 'buy' and downgraded Gem Diamonds, following a review of its stance on precious metals miners.
The broker said it had moved from a 'neutral/negative' stance on the sector to a 'neutral' stance, noting that while the pandemic continued to sweep through India and much of South America, "the impact of Covid-19 has continued to fade in North America, Europe and Asia, with a solid recovery underway".
It continued: "We expect solid GDP growth across all of the major economies and also for volatility to persist during the second half, with inflation becoming an increasing concern for both central banks and companies, where margin erosion could start to become an issue in a less buoyant commodity price environment.
"Overall, we are constructive on the miners, which have – on the whole – offered strong balance sheets and free cashflow generation and, in certain cases, attractive valuations/momentum."
But it also conceded: "With a volatile market backdrop, both commodities and stocks will also have a fairly unstable summer."
Within individual commodities, Berenberg has adopted a 'neutral' stance on gold "as strengthening Asian physical markets have absorbed metal liquidated from exchange traded funds. We expect the gold price to be supported by high inflation in a low rate environment."
It also increased its short and medium-term forecasts for gold and silver, but left those for long-term prices unchanged at $1,400 per ounce and $17.50 per ounce, respectively.
Away from precious metals, the broker said "tight iron ore markets and low stocks offer scope for prices to do better". It also upped copper forecasts on "healthy demand" coupled with "some supply risk."
Within individual stocks, Berenberg said it preferred BHP to Rio Tinto, upping it to 'buy' while leaving Rio on 'hold'.
"We […] believe that the company has scope to surprise to the upside in terms of its final dividend or the 2021 full-year, and offer around a 12% yield for the 2022 full-year," the broker noted.
Other 'buy' rated stocks included Anglo American – "which continues to offer sector-leading growth" – Kenmare Resources, Base Resources, Central Asia Metals, Griffin Mining, Capital and Tharisa.
Gem Diamonds on the other hand was downgraded to 'hold' following a strong run for the stock, which had seen the share price increase by nearly 80% year-to-date.
As at 1245 BST, shares in BHP were down 2% at 2,147.0p while Gem was largely flat at 73.2p.