Berenberg upgrades Electrocomponents, downgrades Halma and Diploma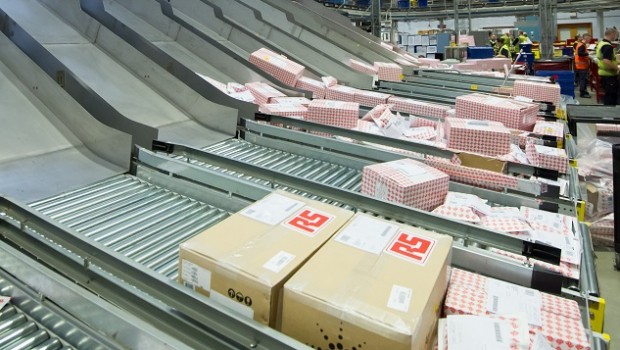 Berenberg downgraded its stance on a number of UK industrial stocks on Tuesday, but lifted its recommendation on Electrocomponents, mostly on valuation grounds.
The bank upped Electrocomponents to 'buy' from 'hold' but cut the price target to 650p from 770p, arguing that the 30% de-rating since October 2018 is overdone.
"We expect the company to continue growing organically (albeit at a slower rate) with market share gains as the industry shifts online, margins to expand driven by self-help measures and its strong balance sheet to underpin further opportunities. At an overly pessimistic valuation of 13.5x FY 2020 earnings, we feel it is a good time to revisit the story."
It downgraded Halma to 'hold' from 'buy', reducing the target price to 1,560p from 1,570p, purely on valuation grounds.
"While we see upside risk to earnings, we think shares are more likely to grow into its multiple rather than see any expansion in the near term," Berenberg said. "Our long-term thesis remains unchanged, but we advise investors to await a better entry point and believe there is better value found elsewhere at present."
Diploma was also cut to 'hold' from 'buy' and the price target trimmed to 1,350p from 1,435p on valuation and concerns about the impact of a slowing US economy.
Diploma was one of the bank's top picks last year. However, it said that given its view that global growth is set to moderate rather than plunge, it now reckons the valuation discrepancy between the high-quality defensives and the more cyclical names under its coverage is too wide.
"At 19.4x price-to-earnings and 13.2x EV/EBITDA, Diploma trades at a circa 25% premium to its long-term average and circa 15% above its long-term premium to peers. As such, we downgrade Diploma to hold in favour of greater upside elsewhere."
Berenberg bumped Vitec down to 'hold' from 'buy' and chopped the price target 1,225p from 1,500p citing weaker interchangeable lens camera shipment data and fewer near-term catalysts.
"With Vitec's balance sheet restricting larger, more accretive M&A, and shares now trading at a c10% premium to peers, we think near-term catalysts have reduced."