Berenberg starts Babcock at 'buy', shares surge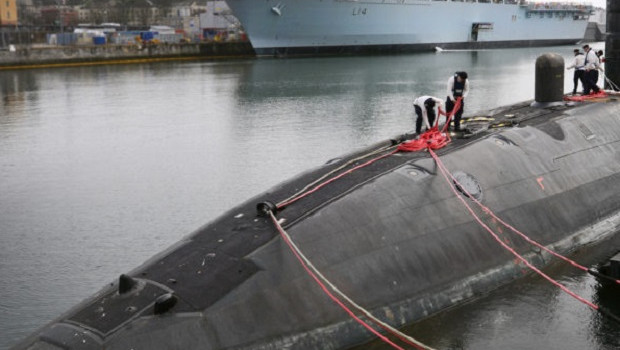 Babcock surged on Tuesday after Berenberg initiated coverage of the stock at 'buy' with a 425p price target, saying it was an "unanchored value proposition".
The bank noted that Babcock is the second-largest supplier to the UK Ministry of Defence and holds a leading position in the UK maritime defence sector.
"The group is in the early stages of a major turnaround following several turbulent years, led by an experienced management team which is refocusing the company on its traditional strengths: as a critical supplier of defence equipment and services to the UK and its international allies," it said.
Berenberg pointed out the turnaround is being led by chief executive David Lockwood and chief financial officer David Mellors, who together successfully led the turnaround at Cobham. "We are confident they will do the same at Babcock," it said.
Berenberg also said that despite its majority - and growing - defence exposure, Babcock continues to be "misunderstood and overlooked".
It noted that the shares have underperformed UK defence peers by 45% year to date and trade on just 7.3x 2023 price-to-earnings, which is a 45% discount to UK defence peers.
"We expect a sustained operational and financial recovery, with upside from higher defence spending, to lead to significant value creation," it said.
Berenberg said the outlook for defence budgets has significantly improved following Russia's invasion of Ukraine. Given Babcock's high UK exposure (circa 63% of sales), the bank expects it to be a key beneficiary of its forecast for UK defence spending to rise to 2.5% of GDP by 2030, with further double-digit upside on offer if spending reaches 3%.
"International export opportunities, particularly for the Arrowhead 140 frigate programme, are an additional source of medium-term upside," it said.
At 0820 GMT, the shares were up 5.3% at 288.60p.