Berenberg reiterates 'buy' on Vodafone, sees scope for deleveraging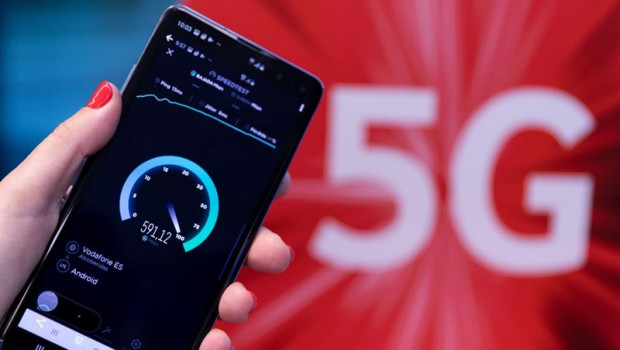 Analysts at Berenberg trimmed their target price for Vodafone's shares but reiterated their 'buy' recommendation, telling clients they spied 'greenshoots' in Italy and Spain and scope for a reduction in the telco carrier's leverage.
On the former, the German broker estimated that Vodafone would be able to return to sub 1% growth in services revenues by its third financial quarter, which was six months away, and to roughly 1.0% over the course of the following year.
For that to materialise, all that was needed was a moderation of declines in Italy and Spain, although there were some risks, Berenberg said.
"Even though we do not forecast either Italy or Spain returning to growth for Vodafone for the foreseeable future, and have some reservations about 5G repricing risks (not a Vodafone-specific issue), we do think the group is able to return to at least c1% organic revenue growth," they said.
On leverage, once the purchase of Liberty Media's asstes completed, Vodafone's net debt-to-earnings before interest, taxes, depreciation and amortisation would rise to 2.9 times, or 3.1 times if one excluded the equity credit for the mandatory convertible.
But the sale of equity stakes and towers could drive net debt/EBITDA by 0.3 to 0.4, which combined with the recent cut to the payout and ongoing growth in EBITDA - on the back of synergies from Liberty Global assets - might see proforma net debt/EBITDA reduced to the low end of 2.5-3.0 times in two years and to 2.0-2.5 times in three years' time.
"Companies that have been doing well in the sector from a share price perspective are levered in a range of 2-2.5x net debt/EBITDA," Berenberg explained.
However, the broker lowered its target price for the shares from 190.0p to 180.0p due to the higher recurring spectrum payments.