Berenberg ready to watch Thomas Cook 'from the side', upgrades to 'hold'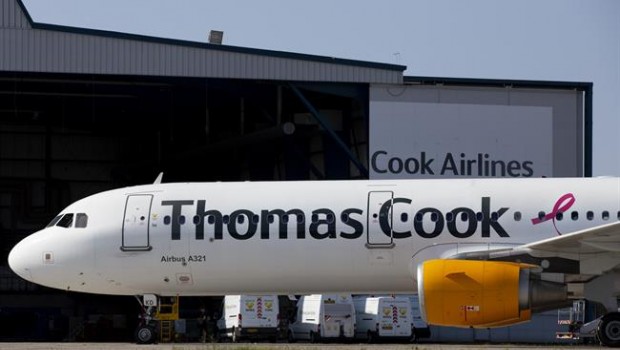 Analysts at Berenberg upgraded cruise and travel operator Thomas Cook from 'sell' to 'hold' on Tuesday, saying it was "time to watch from the side".
Berenberg said its longstanding 'sell' case on Thomas Cook had been predicated on "an inappropriate capital structure" that would prove unsustainable as a tougher operating environment converged with a liquidity crunch.
However, the continued softening of Thomas Cook's operating environment led to matters coming to a head faster than Berenberg had predicted, with the London-listed outfit's shares now at 13p - just above the German broker's price target of 12p.
"While we think the company is far from being out of the woods, the optionality of a sale of the airline and the potential support of Fosun for the tour operator means that the risk is fairly balanced with failure," said Berenberg.
The analysts did note that the deterioration in Thomas Cook's financial position had left the company looking for a "white knight" to pay a fairly punchy multiple for its airline operations.
"Clearly there may be a bidder who can see some synergies, notably Lufthansa, and others may see some strategic rationale, but it seems unlikely that the multiple will be materially higher than we estimate (5.75 times EBITDAR)."
On the other hand, unless Thomas Cook could properly address its financial position, then Berenberg also said that keeping the airline may still be prudent.
"On our numbers, the airline has an equity value of c£600m after adjustments are made for leases, pensions and working capital. Evidently, this would have a major impact on the financial position of the company, but absent the contribution of the airline to overall performance, we question whether the company would be in significantly better shape."