Berenberg lowers price target on Royal Mail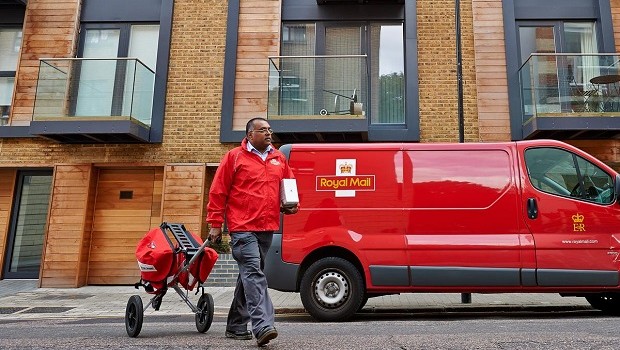 Analysts at Berenberg lowered their target price on postal service Royal Mail from 115.0p to 100.0p on Tuesday, noting that break-up speculation continued to dominate.
Berenberg stated Royal Mail had been "hard hit" by the virus but acknowledged that the group was trading up despite it, with shares shrugging off the "very severe hit to earnings" from the pandemic.
However, the German bank said Royal Mail shares had traded away from earnings "for some time now", with supports for its valuation - like a high dividend yield and the chance of success in its long-term turnaround plan - now being gone.
"The main driver now is increasing speculation that the company will spin off its international division or be bought out entirely," said Berenberg.
"We think both routes would be fraught with difficulty and a positive solution for shareholders remains unlikely in the near to medium term, so we retain our 'sell' rating."
Berenberg also pointed to higher expenses relating to staff absenteeism, social distancing and growing parcel volumes as adding approximately £30m of operating costs every month and also stated a £40m hit on personal protective equipment and a £25m blow on a bonus for front-line staff working during the pandemic would hurt Royal Mail's bottom line.
"On top of these effects, the revenue hit from lost advertising (where volumes are down by c60%) is not being offset by rises in parcel volumes – revenue fell by GBP22m in the first five weeks of FY21," said Berenberg.
"If the effect of the pandemic continued at that rate for the rest of the year, EBIT could fall by cGBP600m – we expect operations to start to normalise in H2 but remain difficult for the business, especially given that the labour relations issues remain unsolved," added the analysts, which now forecast RM's UK division to make a loss of around £350m for the year.