Berenberg lowers price target on Keywords Studios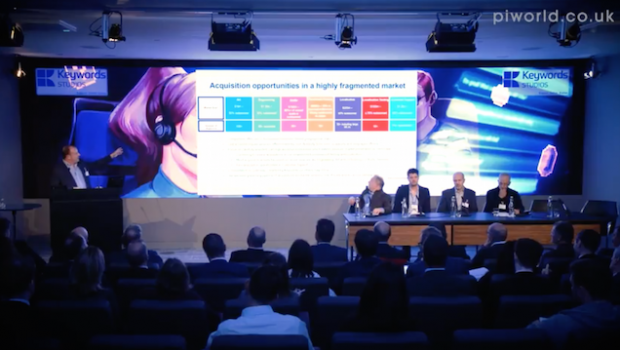 Analysts at Berenberg lowered their price target on technical and creative services firm Keywords Studios from 1,620p to 1,400p on Friday on the back of the group's own reduced forecasts for margins and profits, but argued that the company's "multi-year equity story" was not broken but rather "on pause".
Berenberg had previously argued that the second-half 2019 pre-tax profit margin recovery expected by consensus was "too great" and that management would likely reduce it - a fear that was realised when the group cut its pre-tax profit guidance by roughly 8% in its interim report card on 18 September.
While the move was clearly a negative one, which led the German broker to reduce its target price, Berenberg thinks Keywords' multi-year equity story was "not broken, but paused".
"Organic growth trends remain robust and the company is confident of returning to historical margin levels by FY 2020," said Berenberg, which also reiterated its 'hold' rating on the firm.
"We do not model the margin recovery in full and instead wait for evidence of an improvement, leaving upside to our forecasts and valuation if margins return to historical levels in FY 2020."
Berenberg also expectsd Keywords' growth in outsourcing to outgrow the video game segment at a 7% compound annual growth rate as developers continue to outsource a larger percentage of the development cycle, adding growth over and above that of the underlying market.
"We believe that Keywords' best-in-class end-to-end platform and geographical reach will allow it to capitalise on this growth in outsourced game development, organically win market share and thus outperform the market."