Berenberg downgrades easyJet after rebound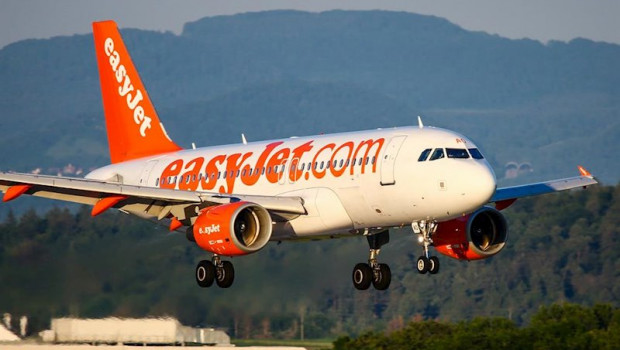 Berenberg downgraded easyJet to 'hold' from 'buy' on Wednesday, arguing that upside is more limited because the shares have rebounded more than 40% since 9 November.
However, the bank lifted its price target to 820p from 730p to reflect better outer-year estimates.
"Vaccine progress represents an unequivocal win for any airline. However, wider anticipation for demand momentum suggests there is more scope for disappointment from easyJet as it continues to burn cash," it said.
"Management unsurprisingly noted that bookings have accelerated in the last two weeks. These inflows will prove critical in stemming the company's cash burn.
"This is likely only possible post-Christmas (into Q2), in our view, even though headwinds from vouchers are modest at £250m. We expect continued negative free cash flow through 2023, even after the company lowered the top-end of its capex assumptions."
Berenberg also said the case is building for equity issuance after the airline noted that it doesn't expect further large sale-leaseback deals.
"Our leverage outlook falls to 1.5x EBITDA by FY 2022E. This highlights easyJet's flexibility in both the timing and size of issuance, although we expect action as confidence in the recovery builds," it said.
Berenberg said it prefers buy-rated European airlines with lower cash-burn velocity such as Wizz Air, or those with more significant catalysts such as IAG.