Berenberg cuts target price on Polymetal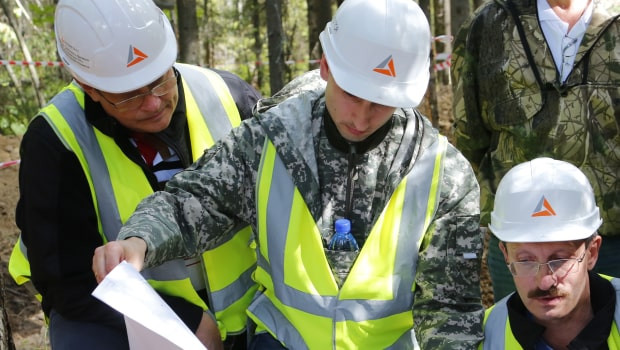 Analysts at Berenberg slashed their target price on precious metals miner Polymetal from 2,200.0p to 1,500.0p on Friday after the firm's full-year production beat was soured by costs that came in above guidance.
Berenberg noted Polymetal, which operates a portfolio of mines in Russia and Kazakhstan, had reported fourth-quarter gold equivalent production of 467,000 ounces, taking production for 2021 to 1.677m ounces on a gold equivalent basis, versus guidance of 1.6m ounces.
The German bank highlighted beats at Polymetal's Dukat mine, due to a higher grade of gold being mined, as well as Svetloye and Omolon, while production at Kyzyl, Varvara and Albazino were in line with expectations and production from Mayskoye was "incrementally light".
Berenberg, which reiterated its 'buy' rating on the stock, also pointed out that Polymetal's new Nezda mine was now fully ramped up with production in line with its expectations.
However, while Polymetal noted that concentrate exports from Nezhda and Kyzyl to China had not been affected by tighter environmental rules, all-in sustaining costs were guided to be 5% above the upper end of the form's guidance range of $925-975.00 per ounce - versus the analysts' previous expectation of $962.00 per ounce, implying an AISC of $1,020.0 per ounce.
Net debt at the year-end was $1.65bn, taking net debt to 1.1x EBITDA versus Berenberg's previous expectation of 0.9x.
"Management notes that despite the increase in Covid-19 infections in Russia and Kazakhstan in recent months, operations have not been materially affected. Revenues have been released at $2.9bn and EBITDA of $1,453m can be inferred from the net debt/EBITDA guidance. We expect EPS of $1.88 for the year and for a total dividend for the year of $1.20; a yield of 8.1%," said the analysts.