Berenberg cuts price target on 'sell' rated AA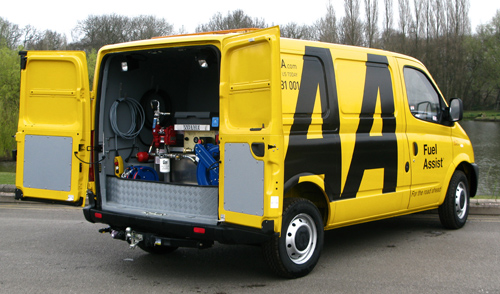 Analysts at Berenberg lowered their target price on shares of 'sell' rated AA from 65p to 50p on Thursday, saying 2019 remained a "critical year" for the firm.
Berenberg said 2019 was meant to represent "a positive year of stabilisation" in chief executive Simon Breakwell's turnaround strategy, but that there was still plenty of potential for material disruption from the Financial Conduct Authority's insurance market study.
The German bank acknowledged that AA's first-half results were exactly in line with prior guidance, with overall group underlying earnings rising by 4%.
However, while the interim results showed Berenberg that AA's turnaround strategy was progressing to plan, the analysts continue to believe that risks stemming from the FCA review more than outweigh any upside from improvements in the operating business.
Berenberg said the study was "critical" to the valuation of AA's equity and that a negative regulatory outcome, which would likely focus on the excessive differences between premiums charged to new and existing customers, "should be expected".
"While an interim report was due from the FCA in summer 2019, this is yet to be published. The AA has stated that it believes this is 'imminent'," said Berenberg.
"We remain sellers with a reduced price target of 50p, though we note that the shares are likely to remain extremely volatile until this regulatory overhang is cleared."