Barclays sees 'compelling value' in UK utilities after Budget clarity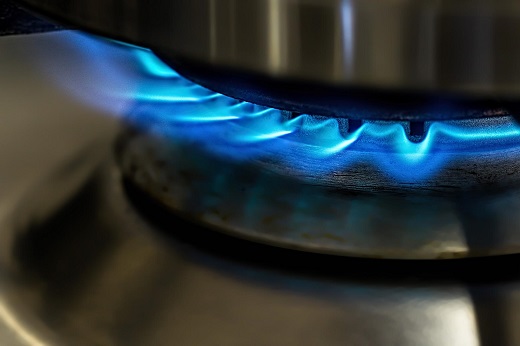 Barclays said on Friday that the "energy tax overhang" was gone, as it welcomed the clarity brought by Chancellor Jeremy Hunt's announcement on windfall taxes in this week's Autumn Statement.
On Thursday, Hunt confirmed that the energy industry windfall tax will rise to 35% from 25% from 1 January 2023 until March 2028. This was widely expected.
He also announced the introduction of a temporary 45% levy on electricity generators. There had been reports of a 40% tax on excess profits.
The measures are expected to raise £14bn next year.
Barclays said in a note that the 45% levy - on excess profits above £75/MWh - is "better than worst case", and that "with clarity, Centrica, Drax and SSE should re-rate".
The bank said it sees "compelling value" in UK utilities and that Centrica is its preferred name, on around 3x 2022 estimated price-to-earnings.
Other banks also weighed in on the debate on Friday. JPMorgan Cazenove said it remains positive on British Gas owner Centrica, SSE and Drax.
"Yesterday's Autumn Statement materially de-risked the outlook for UK Power Generation, in our view," it said. "While there remain some questions to be answered, we reiterate our positive view on SSE, Centrica, and Drax, as we believe investors have enough visibility on earnings to turn more positive."
JPM said it appreciates that some were hoping for a better outcome, whether via generous investment allowances or a higher threshold for excess profits. "Still, the market should not forget that these companies still have significant leverage to higher power prices, and we anticipate earnings upgrades to come."
The bank said SSE, Centrica, and Drax offer positive earnings momentum at attractive valuations, with opportunities for value creation in a volatile energy environment.
Citi also put in its two cents. "With increased clarity following UK Government budget and its intentions around windfall taxes, we reiterate our buy on Centrica and continue to flag the shares as our preferred UK utility," it said.
"A combination of strong profits and cash generation in the near term from commodity exposed businesses, EM&T teach-in potentially providing further visibility that demonstrate the sustainability of profits and the ongoing share buyback, should all help to re-rate the Centrica shares, in our view," it said.
"Furthermore, the potential return to a competitive retail market beyond 2024 (rather than regulated margins) in a more stringent operating environment with less competitors could provide retail margin upside, in our view."
As far as Drax is concerned, Citi said that while the budget and clarity around windfall taxes provide the clearing event that it had looked for, the equity story is "far from smooth sailing from here".
"In our view, debate around ESG credentials of biomass is likely to resurface, which could continue to be a headwind for the shares," it said. Citi said the current Drax share price already reflects the forward curves to 2024, a long-term £75/MWh power price, a profitable and growing biomass supply business, two units of UK BECCs and growth in hydro capacity.
"This fairly values the companies' prospects, in our view. We continue to rate Drax shares as neutral, with our updated 12m price target of 598p (from 537p)."
On SSE, Citi said the equity is fairly valued given its strategic outlook and "low quality" of first-half results.
"While the near-term growth in renewables remains intact and network disposals should deliver a decent premium to RAB, it remains unclear the scale of value creation from renewable investments, given the higher capex and also higher cost of capital," it said.
"This is in the context of increasingly questionable return spreads in offshore wind projects globally. With dividend yield of circa 3.5% in FY23/24 (post rebase) and likely a flat earnings profile year-over-year, we see limited appeal in the context of a higher rate environment and continue to rate the shares as neutral."
Citi lifted its price target on SSE to 1,664p from 1,486p.