Barclays downgrades Babcock, says capital raise likely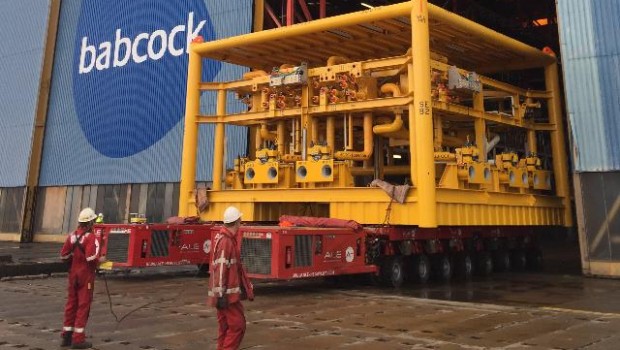 Defence contractor Babcock tumbled on Wednesday after Barclays downgraded the stock to 'underweight' from 'overweight' and slashed the price target to 145p from 347p as it said a capital raise was likely.
The bank said risk overhang is likely to discourage investors near term on a relative basis.
"In our view, uncertainties such as outlook/balance sheet/earnings reset, as well as the absence of guidance, will prevent many investors entering or holding the shares near term despite an optically attractive valuation," it said.
It noted that Babcock has "material" debt, leaving the equity value highly sensitive to free cash flow generation.
The bank cut its FY21/22/23 earnings per share estimates by 35%/35%/24% and said it was "materially lower" than consensus free cash flow.
At 0825 GMT, the shares were down 7.4% at 201.19p.