Aston Martin Lagonda rallies on HSBC upgrade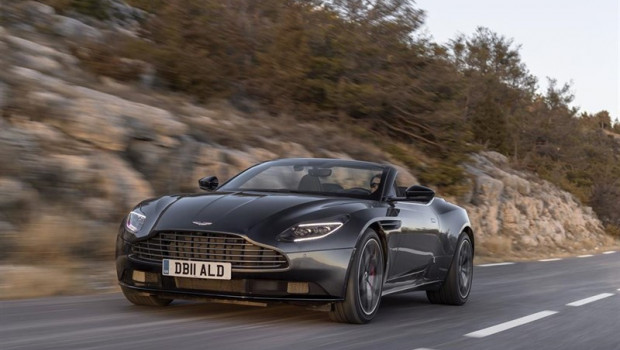 Aston Martin Lagonda got a boost on Monday as HSBC upped its stance on the stock to 'buy' from 'hold' and lifted the price target to 550p from 533p, saying the launch of the DBX could be a turning point for the equity story.
"After a solid Q3 and the timely launch of the models planned for Q4, we see a lower risk of AML missing its 2019 guidance," the bank said.
It also said that after months of underperformance and the future of the company at stake, the launch of the DBX is "potentially game-changing".
"So it's 'no time to die' for AML (title of the upcoming 2020 Bond movie featuring the Aston Martin Valhalla as the new Bond car) - but, on the contrary, a time for a potential 'resurrection' supporting a path towards positive free cash flow generation in 2022," HSBC said.
It said the order book of the DBX could be "the ultimate catalyst". As part of its latest debt issuance, Aston Martin is required to communicate to the market when it reaches the first 1,400 DBX orders.
"With the global launch on 20 November we believe that this level of orders could be reached in the first few months after launch," HSBC said. "The initial customer and press reaction suggests that the DBX order book could surprise to the upside."
Commenting on the upgrade, Markets.com analyst Neil Wilson said: "On a purely valuation basis there is an argument, but debt levels are a worry."
At 1445 GMT, the shares were up 4.6% at 488.50p.