HSBC downgrades IAG to 'hold' following cashflow, North Atlantic concerns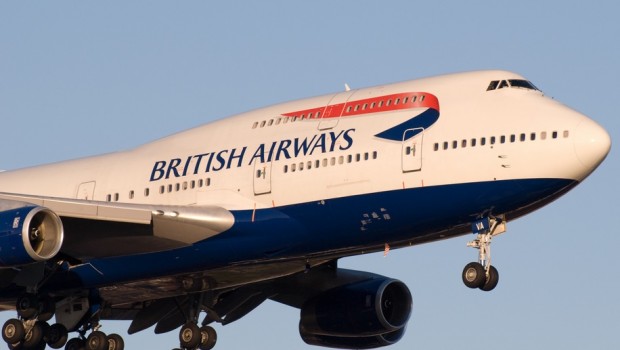 HSBC has downgraded International Consolidated Airlines Group (IAG) to 'Reduce' from 'Hold' and raised its target price to 490p from 450p as it believes that the Anglo-Spanish airline is a "great company" but "not as great as the market believes".
The bank said that the British Airways and Iberia owner is the "best-run legacy airline in Europe" with advantages from labour relations and Heathrow airport but sees cashflows challenged in the future along with a vulnerable North Atlantic and Aer Lingus outlook.
It said that IAG experienced clean trading despite BA cabin crew strikes last year, manages its low cost platform with no influence from legacy labour groups, has a long haul premium catchment at Heathrow airport and its exposure to the North Atlantic keeps it away from challenges from Gulf carriers.
But HSBC expects to see its cashflows challenged as it delivered negative cashflows following a focus on gross capital expenditure.
"Cash returns are underpinned by the €1.7bn sale of assets. IAG continues to face a high capital expenditure burden as it works through the legacy of the 2001 'Spurlock spurt' that reflected BA in a condensed period of time. IAG's moderate capital expenditure guidance from capital markets day relies highly on sales and leasebacks to fund cash returns. This is not as sustainable,though to be fair the fleet demographic problem should also be time-limited."
Aer Lingus has outperformed HSBC's expectations since IAG's €1.4bn takeover in August 2015 as it supported the company's "relatively soft landing" 2016 results, but the bank is unsure of the sustainability of its margins, given the expansion of Norwegian carriers in the North Atlantic, a key market for Aer Lingus.
HSBC is also cautious about trading in the North Atlantic given growth by secondary European carriers, long haul, low cost carriers, the deployment of 737MAX and A320NEO aircrafts and the growth ambitions of Air Canada and Aer Lingus.
Shares in International Consolidated Airlines Group were down 1.16% to 543.61p at 0851 GMT.