Broker tips: IQE, Forterra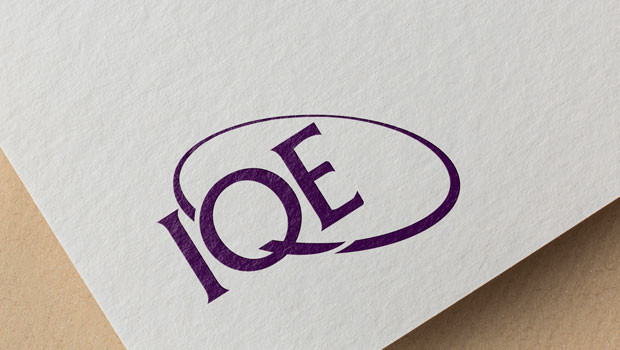 Analysts at Deutsche Bank lowered their target price on semiconductor manufacturer IQE from 60.0p to 50.0p on Friday following the group's "disappointing" fourth-quarter trading update.
Deutsche Bank stated IQE's update on Thursday contained some disappointing guidance as far as near-term trading was concerned, with the company's full-year sales expectations taking "a big hit" in the fourth quarter, reducing to £152.0m from £166.0m.
While the German bank acknowledged that foreign exchange headwinds and China 5G were again flagged as issues, the main incremental weakness since September came from the smartphone market, where IQE had seen softness late in the year in both smartphone PAs and in VCSEL from Skyworks and Lumentum - major suppliers to Apple.
"The immediate thought that comes to mind given that Apple is constrained presently with reasonable sell-through is that this is a function of customer over-build in prior quarters and ongoing supply constraints elsewhere," said DB, which did reiterate its 'buy' rating on the stock.
Notably, DB pointed out that IQE seems to believe that share shifts or content were not to blame for its Q4 performance, but that there was "softening demand throughout the smartphone supply chain".
Analysts at Berenberg lowered their target price on construction firm Forterra from 300.0p to 280.0p on Friday, citing "limited" near-term organic upside.
Berenberg stated that while it expects housebuilding activity to continue to recover, Forterra was capacity constrained in its clay brick business until 2024/25 for the company's new Desford plant to drive "a significant increase in profitability".
"We forecast for the group to have a small net-cash potion at year-end. However, Forterra's focus on Desford and the £27.0m modernisation of the Wilnecote factory means that it is unlikely to pursue any major M&A, in our view, which limits any potential inorganic upside to the shares over the next 12 months. Moreover, although the new Desford facility will improve returns and add new capacity for the group to meet rising demand, we note that investors will need to wait for this benefit, with the financial contribution only beginning to materialise in 2023 and the full benefit not expected until 2025," said Berenberg.
The German bank, which reiterated its 'hold' rating on the stock, also highlighted that with just 60% of Forterra's energy requirements secured for the 2022 trading year, it thinks that better risk/reward cases can be found elsewhere in the sector.