Broker tips: Whitbread, Scapa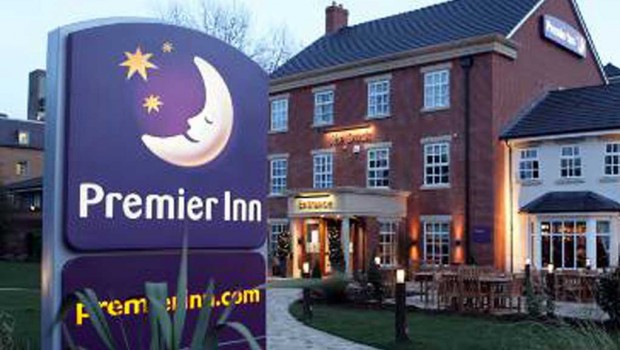 Premier Inn owner Whitbread was under the cosh on Tuesday as Bernstein downgraded the stock to 'underperform' from 'market perform', pointing to a return to a fundamental-led performance following the recent cash return.
The bank, which retained its 4,200p price target, noted the shares have re-rated up to 13x EBIT from 9x eight months ago thanks to the recently-completed £2bn tender offer.
"For us, this is too high a multiple for an asset-heavy UK hotel operator which is losing market share and suffering from ongoing cyclical (Brexit) and structural (saturation of UK market) risks.
"With the tender completed and the possibility of another silver bullet catalyst declining, we expect focus to return to fundamentals. Free cash flow is negative, and margins at risk, so we downgrade to underperform."
Bernstein said Whitbread's return on capital has been aided by a shift from freehold to leasehold hotel ownership. However, it said this is set to end.
"The adoption of IFRS 16 will mean little desire for sale & leasebacks and also puts the sold assets back on the balance sheet, lowering reported returns by 3% and, more importantly, showing returns have indeed followed a negative trajectory over the last decade."
Analysts at Berenberg slashed their target price on diversified healthcare and industrial company Scapa on Tuesday, but said the group's "positive start" to the year should restore some investor confidence.
Berenberg cut its price target on the group from 520p to 300p but said that Scapa's first-quarter figures, released earlier in the day, showed that things were "not all doom and gloom" for the business, which revealed organic growth in both divisions.
The bank said Scapa's first-quarter trading update was "solid", with revenues increasing 34.6% on a continuing FX basis.
Berenberg noted that even when excluding Scapa's recent contract wins with ConvaTec and Systagenix, the group still delivered 3% organic growth in its industrial business and 4% in its healthcare division.
"In the context of the current share price fall, we think this is a good result," said the German bank. "With positive trading and Scapa clearly confident enough about its case versus CVT (it recently decided to pursue legal action), we feel that the risk is skewed to the upside."
However, Berenberg did opt to adjust its numbers to reflect lost ConvaTec revenues of £27m and underlying earnings of £13m, bringing it in line with consensus.
While Berenberg lowered its price target on the company, the analysts said they still believe in Scapa's long-term story and confidently reiterated their 'buy' rating on the stock.