Broker tips: Whitbread, Ashtead, Tullow Oil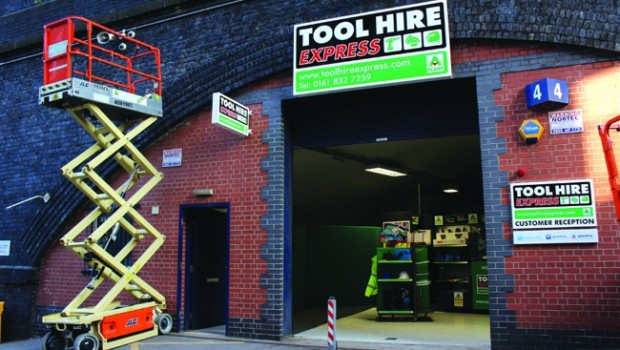 Analysts at Canaccord Genuity lowered their target price on Premier Inn operator Whitbread to 4,250p from 4,500p on Friday following the group's "disappointing" third-quarter update in the previous session.
Whitbread, which Canaccord kept at 'hold', now expects to end 2020 in line with expectations after enjoying a "marginally better quarter", with group total sales growth of 1.0% in the third quarter.
Canaccord left its full-year 2020 forecasts unchanged following the update, but moved to downgrade its earnings per share forecasts by 8% to 201.1p for 2021 to reflect increased cost guidance from the grocer's management team.
The Canadian broker said Whitbread's "get-out-of-jail card" was a recovery in UK regional business travel driven by recovering business confidence which it feels "should" act to underpin to the group's share price.
Canaccord highlighted that Whitbread now has 80,000 UK rooms, with another 20,000 in the pipeline and "line of sight" to more than 110,000.
"We assume 3,000 gross new UK rooms in FY20E with the majority (once again) opening in Q4," said Canaccord.
Over in Germany, Whitbread now has three hotels open, with a further 20 hotels due to open by end 2020 as the result of the Foremost Hospitality acquisition and the second acquisition of a package of three hotels, however, Canaccord noted that the firm had guided to an operating loss of £12m for Germany in 2020.
Over at Morgan Stanley, analysts upgraded Ashtead to 'overweight' on Friday, stating that data centres were an "overlooked structural growth opportunity" for US construction equipment rental.
They said that the company's new work focused on the "underappreciated expansion opportunity" in data centre construction, which they believed should propel the market share consolidation narrative in US equipment rental.
"Data centre construction is a c$50bn industry in the US, or 20% of US office construction (vs 10% in FY15); and 56% of starts are concentrated in 8 states," highlighted MS.
"Average spend per centre has nearly tripled since 2014, and by 2023, hyperscale centres – with the greatest equipment rental needs (>10k sq feet) – should form over half of all centres and >80% of new starts."
The analysts said the market should support above-consensus growth for Ashtead in renting construction equipment, as well as subsequent MRO rental over the coming three years.
"The c$1bn upside puts our Sunbelt estimates 18% ahead of FY23 consensus," said MS, which also upped its price target on the firm from 2,400p to 3,000p."
Analysts at Morgan Stanley reiterated their 'equalweight' recommendation for shares of Tullow Oil, but told clients that the outfit's most recent guidance had left key questions unanswered.
Hence, they expected uncertainty to prevail until the oil explorer's full-year results in March.
On the surface, Tullow's new guidance was "broadly unchanged", but dig a little deeper and 2019 working capital requirements were implicitly revised higher and second half cost of sales were seen expected to rise.
Explaining the latter, the analysts said: "We understand the increase is due a significant buildup in DD&A and a material underlift position as the delivery of a cargo of Ghanian crude shifted into early 2020. The 2H19 underlift position is expected to benefit 2020 FCF,although guidance here was leftunchanged at "at least $150m".
The $1.3bn after tax impairment included in its most recent announcement would "negatively impact" its balance sheet, they added, labeling it "particularly large", especially relative to the company's $2.8bn of equity.