Broker tips: Weir Group, NMC Health, Sirius Minerals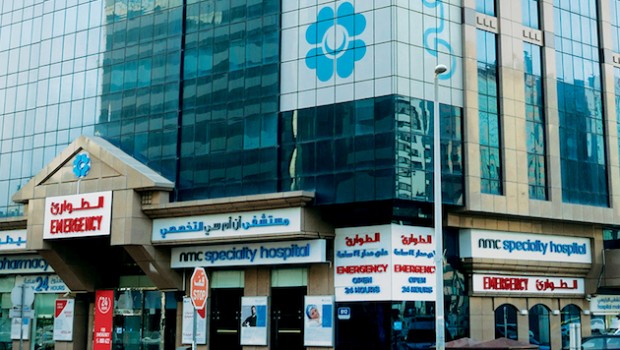 JPMorgan Cazenove downgraded its rating on shares of Weir Group to 'neutral' from 'overweight' on Wednesday, cutting the price target to 1,500p from 1,650p as it said oil & gas challenges were set to persist as it reviewed its investment case after recent share price strength.
The bank said that expanding its previous work on oil & gas outlines a more challenging backdrop and an elevated consensus.
JPM said the minerals business remains a quality asset. "However the challenges in oil & gas, not yet reflected in consensus, and the bounce in the share price leave the risk/reward more balanced and we downgrade to neutral," it said.
It said Weir Minerals is a top-tier asset in mining equipment with a market-leading position and resilient, aftermarket-driven earnings profile. In the near term, its view on the outlook for the mining equipment space remains positive, especially for later-cycle businesses including Weir's.
As afar oil & gas is concerned, however, JPM said all the data points to a fundamentally challenged market, one likely to see only limited support from a short-term spike in the oil price.
Broker Liberum slashed its price target on buy-rated Sirius Minerals to 9p from 40p on Wednesday a day after the company pulled a $500m bond sale that was crucial to unlocking a $2.5bn credit facility from JPMorgan needed to finance its potash mine in Yorkshire.
Analyst Richard Knights said: "What matters for shareholder returns from here is the structure of any future financing solution and its likelihood of success.
"Clearly the risks have increased, but there are also plausible solutions that could deliver a 40-50p net present value/share (down from 68p) and which we believe look highly attractive to potential strategic investors."
He said Liberum remains a firm believer in the project, but downgraded the target price to invested capital until further progress can be articulated.
"Based on comments made in yesterday's release and on the conference call the company appears to now be looking at ways of re-allocating risk in the financing structure to appeal more to debt capital providers.
"In a nutshell, this likely means annexing the high risk capital items (i.e. the shaft) from the bond by bringing on third party or strategic investors to finance it. This kind of solution could improve credit risk on a couple of fronts; by removing creditor exposure to the shaft which is perceived to be the highest risk component of the construction and possibly providing a level of strategic expertise and/or additional balance sheet strength."
Analysts at Berenberg raised their target price on healthcare provider NMC Health from £36 to £40 on Wednesday, stating that its bear case was "going into hibernation" following the group's recent first-half results.
Berenberg said NMC's interim results brought with them an inflexion point for the group's shares and argued that persistently strong fundamental trends had now come back into market focus, striking a positive chord with investors, while further diminishing the bear case.
Strong fundamentals across the board were further supported by NMC announcing an opportunistic share buyback programme of up to $200m, which was intended to capitalise on what Berenberg, and the company, viewed as "a materially undervalued share price".
"We increase our price target to £40.00 (from £36.00 previously), reflecting higher revenue expectations, improved cash dynamics and better visibility on the fundamental drivers," said the German bank.
Berenberg also expects to see NMC's "impressive" momentum in organic growth for underlying earnings and revenues continue, pointing out that there was "little reason" why it should not sustain this performance in the "years to come".
The analysts felt the company was about to enter "a new phase", shifting away from large-scale mergers and acquisition in order to focus on integrating its acquired businesses and maturing operational beds, which they expect to drive margin expansion and support further double-digit top-line growth.
"We believe this shift in focus will continue to be appreciated by the market, lowering the risk profile of the business, allowing for improved cash dynamics and enabling the underlying business to accelerate on the back of previous CAPEX investments," said Berenberg.