Broker tips: Weir Group, Cairn Energy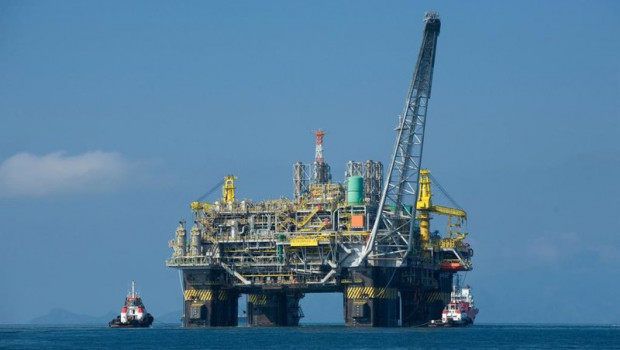 Credit Suisse has downgraded Weir Group to 'neutral', arguing that the investment case for the engineer is less clear following the agreed disposal of its oil and gas business.
Cutting its rating from 'outperform', Credit Suisse said it had a preference for Finland's Metso Outotec and Sweden's Sandvik in the mining equipment sector, both of which it rates at 'outperform'. But the bank has upped its target price on the FTSE 250 firm, from 1,670p to 2,150p.
In October, Glasgow-based Weir announced it was selling its oil and gas division to US firm Caterpillar in a $405m deal as it sought to refocus on the mining sector.
Credit Suisse said: "With the O&G disposal having been announced and the mining businesses having re-rated, we see a less clear investment case for 2021.
"We increase our underlying earnings per share forecasts by around 7% in 2020-22, as we move the loss-making O&G division to discontinued operations to reflect the agreed disposal. We increase our target price based on a 2021 estimated sum of the parts valuation, with our target multiple for Weir now at 19x – versus 15.6x previously – which reflects as re-rating of the peer group."
Weir's share price has performed strongly in recent months, and is currently trading at more than 2,000p.
Credit Suisse said the "positive share price momentum" had "primarily been driven by strength in the copper price. Copper is the most important commodity for Weir Minerals, diving 26% of divisional sales. We see two issues here.
"We forecast +20% minerals equipment growth, which is supported by our mining capex tracker and we still do not get upside to 2021 estimated consensus order intake; and Weir has the highest share of aftermarket of the equipment peers, which is positive over the cycle but can limit the scope for positive margin surprises in an equipment up-cycle.
"In contrast, we see Metso Outotec as well-positioned from a product mix and cost savings standpoint to take advantage of what should be a healthy 2021-22 estimated mining up-cycle."
Barclays reiterated its 'overweight' stance on shares of Cairn Energy after the oil explorer was awarded $1.2bn, plus interest and costs, by the Permanent Court of Arbitration in its long-running tax arbitration dispute with New Delhi.
The broker also hiked its target price for the company's shares by 34% to 315.0p.
Although it remained to be seen when exactly Cairn would actually collect the arbitration award, Barclays believed it was only that, "a question of when rather than if".
Indeed, it included the full value of the award in its new estimate of the company's net asset value.
However, the value of the award was discounted by two years at a 12% cost of capital to reflect the likelihood that the Indian government would pursue all avenues to contest or delay the payment.