Broker tips: Victrex, Vodafone, Deliveroo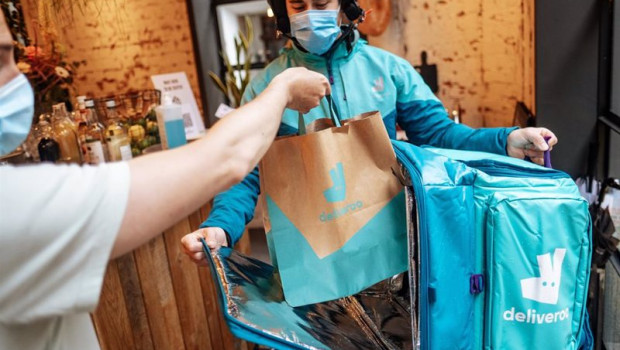 Analysts at Berenberg raised their target price on specialty chemicals firm Victrex from 2,100.0p to 2,500.0p on Tuesday, highlighting a first-half cyclical rebound and the potential for secular growth.
Berenberg stated that when Victrex's earnings had not "behaved like those of a through-the-cycle compounder" in the past, the group's valuation had "generally implied confidence in a return to form".
The German bank noted that Victrex's first-half results gave "a good indication" of the reason why, with solid volume growth against a backdrop of a "more benign" industrial cycle driving a roughly 10% beat on pre-tax profits.
However, Berenberg said the problem with turning positive now was that the roughly 7% move in the share price on results day suggested that potential upside to 2021 numbers was "well understood".
"We suspect that the market's patience may also be tested by a year of flattish earnings owing to FX headwinds in 2022," said Berenberg, which stood by its 'hold' rating on the stock.
Goldman Sachs added buy-rated Vodafone to its 'Conviction List' on Tuesday, with its thesis predicated on the company's "superior structural growth, compounded by best-in-class digital efficiencies, driving sector-leading free cash flow and returns improvement".
The bank said two recent updates were more bullish for the top-line structural growth outlook than it had expected, with German revenue growth acceleration and a business-to-business CMD that implied consistent, returns-accretive revenue growth, versus peer declines.
Goldman, which lifted its price target to 195.0p from 165.0p, said 2021 full-year results could bring mid-term guidance for consistent European top-line growth as well as free cash flow and returns growth above consensus expectations.
"We would expect this to catalyse a re-rating for one of our top value picks in the sector," said Goldman, which also noted that Vodafone traded at a 28% sector discount which was not justified by ramping returns and superior growth.
JPMorgan Cazenove initiated coverage of Deliveroo on Tuesday with a 'neutral' rating and 285.0p price target, saying that while the stock's valuation was attractive versus peers, the risk/reward scenario was balanced at this level and it prefers overweight-rated Delivery Hero.
"The pandemic significantly accelerated consumer adoption of food delivery in 2020 with the platform seeing +55% year-on-year order growth, +64% growth in gross transaction volume (GTV) and also positive adjusted EBITDA for two quarters (-£10m for FY2020)," the bank said.
"From here, we factor in a +31% GTV compound annual growth rate 2020-2023 and expect EBITDA profitability by 2023."
JPM said growth rates will slow with easing Covid-19 restrictions and comps are getting more difficult, but food delivery is benefiting from strong structural tailwinds in the long term and it is positive on Deliveroo's value proposition.
"However, with three (well-funded) players competing hard for market share in the UK, visibility on marketing spend is low," it added.