Broker tips: Vesuvius, Go-Ahead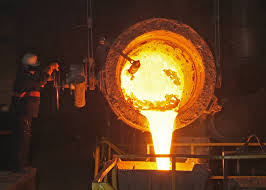 Analysts at RBC Capital Markets upgraded engineered ceramics company Vesuvius from 'outperform' to 'top pick' on Monday, citing the upside to be had following recent weakness, supported by the company's self-help measures.
With the group's shares down 20% over the last three months, the weakest performance in the broker's coverage, Vesuvius' management still reiterated its 12.5% operating margin target for 2020.
However, even RBC had yet to fully factor that target into its own expectations and yet its 2020 estimate for the company's earnings per share was already about 5% ahead of consensus.
"We forecast the 12.5% operating margin being achieved as an H2 run rate rather than for a FY and are 5% above consensus in 2020E."
RBC, which stood by its 700p price target on Vesuvius, also pointed out that Vesuvius had stated that there was "more potential" beyond its current actions on costs and suggested an expansion of the program.
Furthermore, RBC added that: "we would note that pro forma peak operating margins in 2007 for the group were nearer to 16%, suggesting more upside could be possible."
The Canadian broker did acknowledge that 2019 had seen a "moderate slowdown in growth" with a pretty flat start to the year, but this was something its analysts were not surprised by, given the double-digit organic growth recorded in 2016-17.
Analysts at Liberum hiked their target price for shares of Go-Ahead Group from 1,930p to 2,000p, raising their 2019-20 earnings estimates in tandem on the back of an encouraging update on trading from the business' London and International bus division while expressing confidence that the company would likely retain its Southeastern Rail franchise.
The analysts raised their earnings per share estimate for the year ended June 2019 by 4% to 175.5p and that for June 2020 by 6% to 176.1p, on the premise that some of the uplifts in the group's London and international bus division would carry forward and would more than offset the more cautious view for the regional bus division.
They also hiked their estimate for the company's profit before tax in 2019 from £104.9m to £108.7m and from £90.0m to £100.2m for 2020.
Liberum now also saw a "modest" contribution from the GTR rail franchise, having previously assumed no contribution, and were anticipating a probable short extension of the Southeastern rail franchise, until November, before the longer-term contract went out for tender.
"Following the disqualification of Stagecoach from the competition for the new long-term franchise for Southeastern, Go-Ahead (with its usual JV partner, Keolis) finds itself in a two horse race for the contract. However, we have serious doubts about the willingness and ability of the other remaining shortlisted bidder, Abellio, to take on yet another franchise, and one as large as Southeastern (the third largest in the network)," said analysts.
Abellio has faced significant operational problems in its Scotrail franchise, has seen its Greater Anglia franchise struggle from slower-than-expected revenue growth and was recently awarded the East Midlands rail franchise, despite legal challenges from other bidders.
As such, the analysts argued that the competitor would be "stretched" by its two problematic franchises and efforts to launch a third, meaning that adding a fourth franchise to the mix would seem unwise.