Broker tips: TUI, Petropavlovsk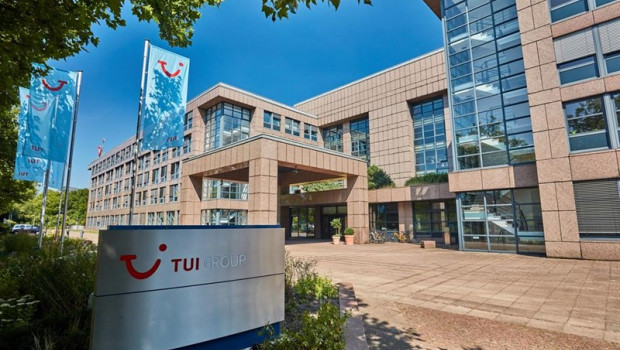 Analysts at Morgan Stanley downgraded their recommendation and target price for shares of TUI on Tuesday, telling clients that they expected the travel operator's guidance for 2020 to be "wide" and below consensus.
Morgan Stanley cut their estimate for the company's earnings per share in 2020 by 13% and for its earnings before interest and taxes by roughly 10% due to costs related with Boeing's 737 MAX and uncertainty around demand more generally.
A return to service for the 737 in December now looked "unlikely" meaning that the related costs were expected to come in closer to €150m instead of €50m, assuming a return to service in April.
Under a worst-case scenario, with the 737 grounded for all of 2020, associated costs would rise to €350m from €300m.
On the flip-side, MS said Thomas Cook's collapse could result in a roughly 30% bump-up in earnings per share, although that depended on many factors, the investment bank said.
"However, this depends on many factors, not least the UK economic environment not deteriorating, competitors response (Jet2is also adding capacity), and consumer confidence in package holidays. Near-term, TUI is cautious, and is likely to increase marketing costs and (it told us) reinvesting to improve its technology systems," the analysts wrote in a research note sent to clients.
"This could mean the benefit of this capacity increase is not immediately obvious, and certainly not in FY guidance [...] so we think the FY20 EBITA guidance range could be very wide."
Morgan Stanley's forecast was for the group's 2020 financial year EBIT was 10-30% below consensus at €0.8-1.0bn.
Cannacord Genuity raised its target price for shares of Petropavlovsk to reflect higher assumptions for the company's received price of gold in 2019-22.
The Canadian broker's price forecasts for the yellow metal - factoring in Petropavlovsk's hedging programme - were revised higher from $1,312/oz. to $1,322/oz. for 2019, from $1,424/oz. to $1,526/oz. in 2020, from $1,445/oz. to $1,548/oz. in 2021 and from $1,465/oz. to $1,569/oz. in 2022.
Those revisions resulted in just a fractional increase in its estimate for the miner's adjusted earnings before interest, taxes, depreciation and amortisation in 2019 from $204.0m to $205m, with its estimate for earnings per share steady at $0.02.
However, for 2020 EBITDA was now pegged to rise to $413m versus $357m beforehand with Petropavlovsk's EPS seen printing at $0.05, instead of $0.04 previously.
As a result of the revised price deck, Canaccord's target price for the shares rose from 16p to 19p.
The broker's analysts also reiterated their view that Petropavlovsk's ability to treat third-party concentrate at the POX hub would turn into a "major" additional source of profits; however, the pace of ramp-up a shard to anticipate.
They also lowered their estimate for the amount of gold that the company's treatment of refractory concentrate would yield in 2019 from 100,800 oz. to 76,000 oz..
Nevertheless, they kept their recommendation for the shares at 'buy'.