Broker tips: Travis Perkins, Provident Financial, Reckitt Benckiser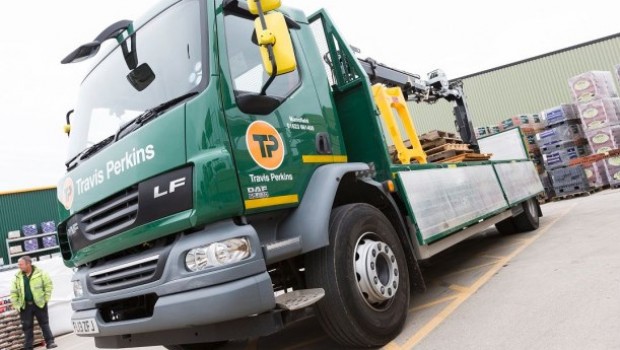 Analysts at Canaccord Genuity slightly lowered their target price on shares of builders' merchant and home improvement retailer Travis Perkins from 1,720.0p to 1,700.0p on Wednesday but stated that a "simpler and more coherent future" still awaited the group.
The Canadian broker pointed out that Travis Perkins was continuing to pursue its simplification and trade-focussed agenda, with its recent results" broadly as expected" and free of "surprises".
Canaccord also said it was "encouraging "to see a better performance in merchanting and good growth being delivered by the Toolstation brand. It also expects the Wickes demerger to happen in the second quarter, but it noted that it may "take a while" for its plumbing and heating unit to be sold for a reasonable price, especially given recent macro/coronavirus developments.
"We continue to feel more excited about what the group will look like in the medium term but trading is yet to improve and the macro uncertainty has increased which may further subdue near-term activity," said the analysts.
"However, the prospect of demerging Wickes, further strengthening the balance sheet with the sale of P&H and a trade-focussed business potentially enjoying some decent volume growth is an attractive one."
It also expects underlying profits to be "marginally up" this year and tweaked its underlying estimates, pre-tax profit estimates and earnings per share estimates on a full IFRS 16 basis. The analysts stated "flattish profits" on a comparable basis seemed to be "a reasonable view" for 2020 and now expects underlying earnings per share of roughly 114p - a 1% increase post-IFRS 16.
Canaccord also maintained its 'hold' rating on Travis Perkins.
Analysts at Shore Capital upgraded their recommendation for shares of doorstep lender Provident Financial Group amid signs that it was "getting back on track following a period of significant upheaval".
In particular, they hailed the narrower loss in its Consumer Credit division, while noting the "surprise" £16.8m provision release now that historical conduct matters pertaining to Vanquis Bank and Moneybarn had been resolved, however, the bank said much still remained to be done.
"That said, there remains plenty of work for management to do as it continues to reshape the group for the new, more challenging, regulatory environment," they added.
Above all, management needed to reverse the fall in profits at Vanquis Bank - its largest operating unit.
ShoreCap was still anticipating another "step back" in 2020 at Vanquis "before profit can begin to move forward again" due to additional run-off of its Repayment Option Plan product, accounting changes and write-offs associated with persistent debt "before growth initiatives assert themselves".
On a more positive note, they explained that "upcoming discussions with the regulator will also provide an opportunity for management to explore potential capital and funding efficiencies.
"Following the recent market correction, there is now enough upside to justify a more positive stance."
The fair value estimate for Provident Financial's shares was raised from 485.0p to 520.0p.
Barclays made the case for intermediate-term investors to add certain shares to their portfolios following the recent "indiscriminate" selloff in shares.
So-called 'long-only' and retail investors had not yet capitulated but "complacency had gone" and stocks were technically "deeply" oversold, which was usually after six to 12 months.
Given that the extent that the damage from the COVID-19 virus remained unknown, their recommendation to clients was not to expect a V-shaped rebound in stock markets.
Barclays then highlighted a number of stocks to own "for an uncertain 2020", including three "compelling" long-term opportunities, including London-listed Reckitt Benckiser.
Organic sales at Reckitt were seen picking up "significantly" to reach a mid-single-digit rate of increase by 2023 thanks to heightened investment.
"We expect this, all else being equal, to result in RB rerating to 22-24x forward P/E, well above the current level of 16.5x."