Broker tips: SThree, Mercia Asset Management, Rio Tinto, Centamin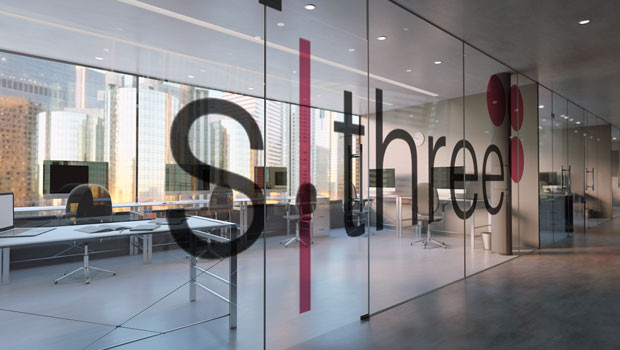 Specialist recruiter SThree was under the cosh on Friday after Jefferies downgraded its stance on the shares to 'hold' form 'buy' and slashed the price target to 500.0p from 650.0p.
"SThree has sustained strong revenue momentum but additional investment impeded operational gearing in H221F and, unless management's narrative is conservative, will also in FY22F and FY23F," the bank said.
As a result, the £100.0-120.0m FY24 earnings before interest, tax and amortisation target communicated at the November 2019 capital markets day now appears less achievable, it said.
"We anticipate increased execution risk in 2022 due to infrastructure upgrades (CRM, ERP, etc) and the CEO's unexpected departure.
"Given SThree's seasonal H2 profit weighting, progress may not be evident until the autumn, so a premium to mid-cycle EV/net fees (1.8x) is no longer appropriate."
Analysts at Canaccord Genuity nudged up their target price on diversified financial outfit Mercia Asset Management from 52.0p to 55.0p on Friday following the firm's sale of Faradion for a total enterprise value of £100.0m.
Canaccord Genuity noted that the sale of Faradion to Reliance New Energy Solar led to the group receiving £18.6m in cash proceeds, with a further £800,000 also being ring-fenced for three months.
The Canadian bank pointed out that the unrestricted proceeds of £18.6m resulted in a profit of £5.7m above the asset's holding value of £12.9m, as of 30 September 2021, with the additional £800,000 of temporarily restricted proceeds only be further accretive to this.
"Given the increase to our adjusted pre-tax profits and net asset value forecasts, this results in a new target price of 55.0p, a 6% increase to our prior target of 52.0p. The new target of 55.0p offers 38% potential upside and thus Mercia remains a conviction 'buy' for us," said Canaccord.
Berenberg upgraded Rio Tinto and Centamin on Friday as it took a look at the metals and mining sector.
The bank lifted Rio to 'buy' from 'hold' and upped the price target to 5,500.0p from 5,000.0p.
"After a 25% relative underperformance versus BHP in 2021, we think that i) higher iron ore prices than consensus, ii) the benefit of index inflows following BHP's exit from the FTSE 100, iii) net-underweight Chile, and iv) still-strong shareholder returns will lead the stock to outperform," it said
Berenberg also upped Centamin to 'buy' from 'hold' and increased the price target on the stock to 112.0p from 104.0p, stating it was changing its rating after the pullback in the shares following the recent capital markets day, as it believes the gold miner is well positioned to meet new guidance, with upside potential from the Egyptian exploration portfolio.
"We remain more cautious on the company's West African assets," it said, adding that Centamin retains a solid balance sheet and should produce 450,000oz-500,000koz over the longer term from Sukari.