Broker tips: Spectris, Wood Group, Standard Life Aberdeen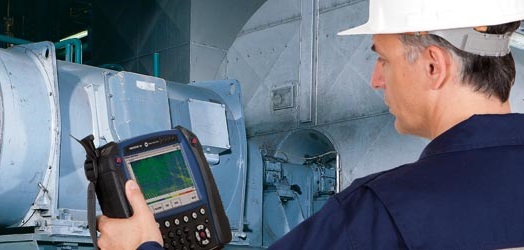 Bank of America Merrill Lynch downgraded its stance on shares of Spectris to 'underperform' from 'buy' on Friday, cutting the price target to 2,700p from 2,900p as it pointed to a loss of momentum.
"Whilst we hold management in high regard and think the new strategic plan simplifies the equity story, this is now reflected both in valuation and consensus in our view," the bank said.
It said that following the 15% increase relative to the UK capital goods sector year-to-date, the balance of risk looks skewed to the downside, especially when second-half growth is likely to decelerate.
"Add in the limited visibility on Industrial Solutions disposals in near term, and we think this will delay the re-rating potential of simplified portfolio."
Merrill noted that the stock now trades on a circa 13x 2020E EV/EBITA multiple, which is a sector premium of about 20%, despite top-line and earnings per share growth now sitting below the sector averages for 2019-20 estimates.
Wood Group got a boost on Friday as Berenberg upped its rating to 'buy' from 'hold' and lifted the price target to 590p from 560p following the stock's "sharp" underperformance this year.
Berenberg said the underperformance, which has left the shares down 7% year-to-date even after the recent bounce, has been driven by fears about cash generation, mostly due to the Amec Foster Wheeler acquisition.
"As cost synergies are delivered and legacy projects and exceptional integration costs roll off, we expect steady top-line growth underpinned by strong free cash flow, leaving the stock attractively valued," it said.
Berenberg said the business environment remains challenging, but the diversification of revenues through the acquisition leaves the company less reliant on any one end market, and able to shift resources into areas that are growing across upstream, downstream, power and the environment.
"Project execution is always a risk, but as the company focuses primarily on reimbursable work and smaller fixed-price projects, the risk profile should diminish," it said.
Analysts at Berenberg also raised their target price on FTSE 100-listed investment company Standard Life Aberdeen on Friday, but noted the higher price reflected an increase in the value of SLA's stakes in other listed companies, rather than "a material change" in the value of the group's core asset management business.
The German bank, which upped its price on SLA from 290p to 326p, said the firm's ownership of stakes in a listed Indian life business, a UK closed-book life assurer and an Indian asset management firm accounted for roughly 55% of the group's current value on a sum-of-the-parts basis.
With rising share prices and positive FX moves during the second quarter increasing the value of these stakes by 42p, Berenberg so too Standard Life's valuation had risen.
Berenberg, which maintained its 'hold' rating on SLA, said the fact that these stakes were proving to be the "swing" variable from quarter-to-quarter supported its valuation approach - which effectively treats the group as if it was an investment trust or holding company.
Based on this approach, Berenberg said its valuation implied "modest" upside for the shares of around 7% from current levels.
Berenberg also pointed out that Lloyds, which gave 12 months' notice of its intention to withdraw around £109bn of assets under management from SLA during the first quarter of 2018, would likely delay cutting ties with SLA until the third quarter of 2019 as a result of legal complications, boosting its forecasts for Standard Life's income from management fees by £70m and in turn leading to "a substantial upgrade" to its earnings per share forecasts.