Broker tips: SIG, Vodafone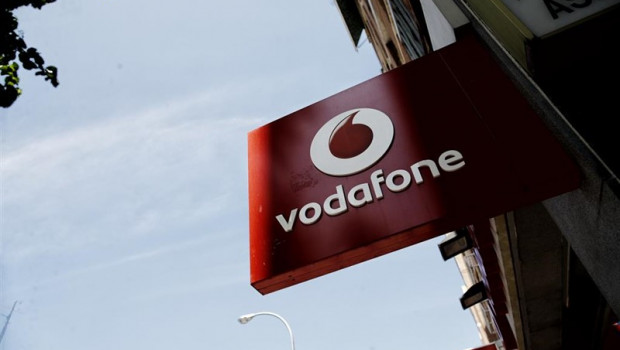 Analysts at Canaccord Genuity lowered their target price on building materials firm SIG from 133p to 107p on Tuesday following the group's recent profit warning.
Canaccord cut its estimates for SIG significantly on the back of the worsening trading conditions seen recently and comments from the group.
Weaker UK and German trading conditions resulted in Canaccord's underlying profit estimates for SIG being cut by around 15% for 2019 and given the trends, the Canadian broker said there was "clearly" a risk that trading conditions could worsen further from here.
Nonetheless, noted Canaccord, "while earnings are being cut substantially on the profit warning and disposals, the balance sheet strengthens significantly."
The Canadian broker expected SIG's balance sheet to have net cash of around £50m by the end of 2020 as the disposals of its building solutions and air handling units boosted its liquidity.
Canaccord added that while more details on a capital return will be forthcoming, a share buy-back of about £50m seems a "sensible estimate" at some point in 2020.
"Given the macro uncertainty, management is likely to operate with a low-risk balance sheet but once macro risks abate and more visibility emerges, the group should become more focused on its core businesses with a balance sheet to support growth in its core areas over the medium-term," concluded Canaccord, which reiterated its 'hold' rating on SIG.
Over at JP Morgan, analysts raised their price target on telco giant Vodafone to 225p from 209p on Tuesday, pointing to the group's move to begin monetising its towers and the approval of its Liberty Global deal as their key reasoning.
Whilst JP Morgan acknowledged that Vodafone had "fast become a popular hedge fund long", it reiterated its 'overweight' rating on the firm given a "plentiful catalyst pipeline".
JP Morgan expects Vodafone's second-quarter results to deliver a second sequential revenue trend improvement, a constructive message around mid-term growth outlook and further evidence of ongoing tower monetisation efforts.
As a result, JPM raised its second-quarter organic services revenue estimates to 0.1% for 2019 and 2020, noting it sees risks "skewed to the upside".
"We expect easing comps to support ongoing q/q improvements through H2 and believe Europe will approach stabilisation in Q4," added JP Morgan, which also forecast first-half organic underlying earnings to grow 0.5% year-on-year.
Separately, JP Morgan also made major forecast changes to include Vodafone's Liberty acquisition and the adoption of IFRS 15/16.
"Whilst underlying forecast changes are negligible, these parameter changes raise mid-term revenues 1% pa, EBITDA 8% pa, EFCF 10% pa," said JPM. "This, twinned with rolling forward to Mar-21, raises our TP from 209p to 225p."