Broker tips: Shaftesbury, Electrocomponents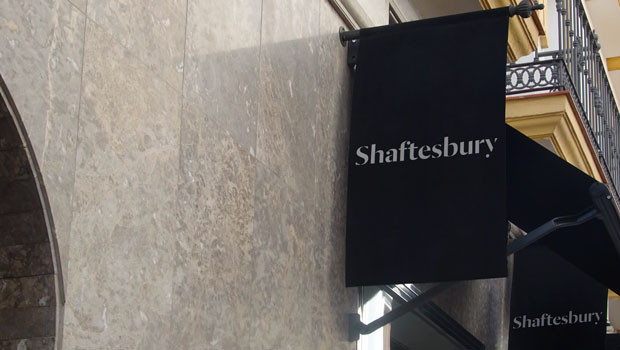 Analysts at Liberum raised their target price on real estate investment trust Shaftesbury from 680.0p to 700.0p, citing "a tale of two halves".
Liberum stated that in "a tale of two distinct halves", Shaftesbury's full-year EPRA net tangible assets of 619.0p was in line, with a 20% net asset value decline in the first half giving way to a 6% increase in the second, driven by "an encouraging 5% like-for-like increase" in property values since 31 March.
The broker also highlighted that Shaftesbury's 4.0p final dividend was ahead of its estimates and reflected confidence in the occupier recovery currently underway.
"We leave EPS unchanged but increase FY22 and FY23 NTA c.3% to reflect an expectation of a further recovery in values over the next 12 months, notwithstanding near term risk that is Omicron," said Liberum.
"The shares stand at a 2% premium to spot NTA vs a 17% premium for the UK REIT sector, which in our view does not reflect the improved outlook for occupational demand."
Analysts at Berenberg raised their target price on industrial and electronics products distributor Electrocomponents from 890.0p to 1,230.0p on Tuesday, highlighting that the firm had continued to win market share in the first half of its trading year, especially on the industrial side of its business.
Berenberg stated that Electrocomponents had delivered a "strong" set of first-half results, with interim like-for-like revenue growth of 31% year-on-year or 22% versus two years ago.
While the analysts acknowledged that profitability had been affected by supply chain challenges and inflationary pressures, they also pointed out that operating margins had increased 350 basis points to 12.0%, with APAC operating margins up to 9.7%.
Berenberg said market share drivers were varied, ranging from product breadth and availability to value-added solutions, giving it confidence that Electrocomponents can continue its "impressive" track record of market outperformance over the long-term.
The Gerrman bank, which reiterated its 'hold' rating on the stock, also highlighted that the group had issued a "comprehensive" environmental social governance action plan, including a commitment to net-zero by 2030.