Broker tips: Sainsbury's, AutoTrader, SSP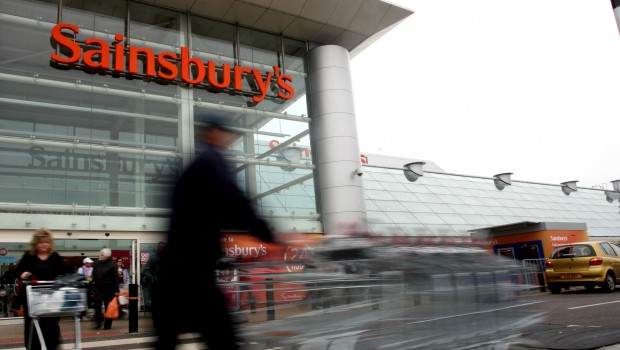 Analysts at Berenberg reiterated their 'sell' rating on supermarket giant Sainsbury's on Thursday, stating the group's recent performances provided a "selling opportunity".
Berenberg highlighted that Sainsbury's first-quarter sales came in slightly ahead of expectations, driven by strong performance in the general merchandise business, although it did point out that management had noted this reflected a weather-related pull-forward of demand.
While Sainsbury's reiterated guidance for flat underlying pre-tax profits in its 2021 trading year, the analysts forecast a 3% decline year-on-year, saying they did not believe expectations for bank loan losses reflected the "severity" of the Covid-19 crisis, with the German bank adding that it believes investors should be focusing on 2022.
"We believe Sainsbury's exposure to discretionary retail will cause a drag on performance, as cash-constrained consumers reduce their expenditure and the channel shift to online sales will affect in-store profitability," said Berenberg.
The analysts also stated they continue to believe that Sainsbury's banking business will require cash injections, pointing out that the group cannot operate long-term with declining loan volumes, nor can it face having a loss-making bank due to the large fixed costs.
"With the shares re-rating 11% from the May lows, despite no improvement in the economic outlook, we believe this provides an attractive point to sell," said Berenberg, which also kept its 175.0p target price unchanged.
Liberum downgraded its rating on shares of Auto Trader on Thursday to 'hold' from 'buy' and cut the price target to 515p from 640p as it said the stock looks fully valued given the uncertain outlook.
The broker said: "Auto Trader's March YE allowed FY20 to have limited Covid impact, where continued appreciation in average revenue per retailer drove growth in the trade business.
"However, for FY21 the outlook has become murky, with retailers already dropping out of the market."
Liberum said it likes Auto Trader as a business model. It holds an undisputed advantage and disproportionate share of traffic versus its closest competitors, the broker said, which in recent years has allowed to it to drive revenue and earnings growth through ARPR from a dominant position.
"However, given the likely economic downturn, we see a continuation of retailers dropping out of the market altogether, and those who survive will need to preserve margins and not take premium products to improve their offering.
"Therefore, given growth in recent years has been driven by upsell as the market has become more penetrated, we see material headwinds for growth."
Credit Suisse started coverage of food concessions group SSP at 'underperform' with a 220.0p target price, telling clients that the multiple headwinds from the Covid-19 pandemic were set to be stronger and be longer-lasting than what analysts were anticipating.
For starters, the company's European airport segment accounted for a quarter of its sales in 2019, yet aviation demand wasn't set to return to its levels of 2019 until 2024, the broker said.
In turn, airports were also expected to try and squeeze concessions via lower margins, while increased working for home was also set to weigh on UK rail traffic, which accounted for 23% of SSP's sales during the previous year.
Credit Suisse estimated that days worked from home would account for 13.4% of the total in 2020, with 6.4 percentage points of the 7.4 point increase versus 2019 possibly structural. In itself, that could wipe about 7% off of SSP's earnings before interest and taxes, the analysts estimated.
Furthermore, the shares were already sporting a roughly 40% valuation against their pre-pandemic price-to-earnings multiple for 2022 with the company's sales seen recovering 4% ahead of rival Autogrills', which Credit Suisse dubbed "unrealistic".