Broker tips: Royal Mail, B&M European Value Retail, Beazley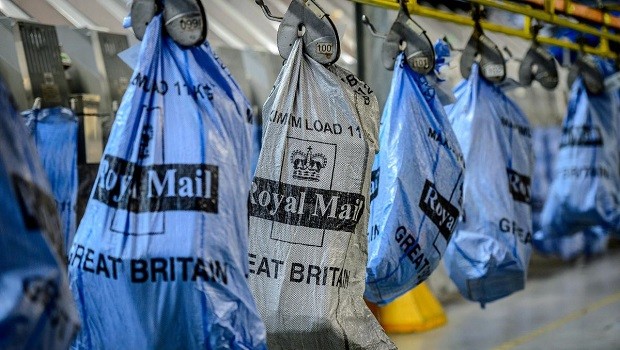 Analysts at Liberum kept their recommendation on shares of Royal Mail Group at 'hold', pointing out to clients the multiple headwinds that the parcel delivery company was facing.
Liberum highlighted that it remained to be seen whether the outfit's revenue trends would stabilise at current levels once the pandemic has passed.
"If revenue growth takes longer to fade or stabilises at a higher rate than in the past, it may be possible to largely mitigate the forthcoming working week shortening in the UK business," it explained.
Liberum, which retained its 560.0p target price on the stock, also noted that despite this, Royal Mail management still faced a race to boost productivity.
RBC Capital Markets downgraded its stance on shares of discount retailer B&M European Value Retail on Monday to 'sector perform' from 'outperform' as it pointed to better valuation upside elsewhere.
The bank said B&M is a strong, well-managed retailer but noted that the shares have reached its price target of 575.0p.
"We remain attracted to B&M's business model and expansion opportunities in the UK and France. However we see more valuation on upside for several other general retailers, hence we downgrade," it said.
Analysts at Berenberg upgraded insurance firm Beazley from 'hold' to 'buy' on Monday, highlighting a "rare opportunity" for profitable growth.
After it outlined two reasons why it had chosen to remain neutral on Beazley at the time it initiated coverage on the stock in June, Berenberg said it now believes the company has addressed its concerns.
As far as the cyber element was concerned, the analysts said management had done "an impressive job" of updating the market on the progress it has made on its cyber re-underwriting and risk management strategy, with strong signs emerging from claims experience year-to-date that it would most likely pay off, which in their view will be "a source of competitive advantage" in the medium term.
"Beazley is clearly ahead of peers in the fastest growing, increasingly complex and non-commoditised product line in insurance; we think this presents a rare opportunity for profitable and sustainable growth," said Berenberg, which also raised its target price on the stock from 410.0p to 460.0p.
The German bank added that Beazley also confirmed in its interim results that not only had its $340.0m Covid-19 loss estimate for 2020-21 remained "robust", but also that it had not incurred the additional $50.0m expected loss related to events in the second half, as US and European economies have largely opened up.