Broker tips: Provident Financial, InterContinental Hotels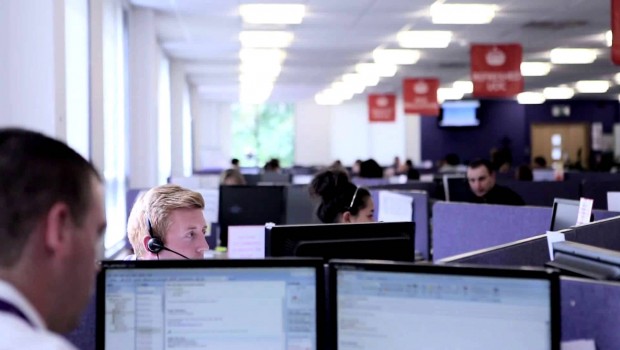 Analysts at Berenberg slashed their target price on British sub-prime lender Provident Financial from 470p to 250p on Wednesday, stating that the Covid-19 outbreak had dealt the group another setback.
Berenberg noted that at the beginning of 2020, Provident Financial was starting to "find its feet again", with both Financial Conduct Authority investigations being completed, the group's Consumer Credit division expecting to breakeven, Vanquis and Moneybarn adjusting to new regulations and changes to risk appetite and dividend payments resuming.
However, the German bank said Provident's cash-based home credit division would be affected by social distancing measures and lockdowns as the group's lending agents were currently unable to visit borrowers.
"The group last lost contact with its customers in 2017 when it switched to a new operating model, leading to a divisional loss of £111m in six months, although the loan book was larger (c£400m versus £250m). Both collections and new sales were heavily affected," said the analysts.
Also likely impacting Provident's capital position was Berenberg's assumption that the group's Vanquis and Moneybarn arms were likely to see arrears "beyond those experienced in previous economic contraction".
While Berenberg said it believes that Provident's capital position was sufficient for now, and that arrears in Vanquis and Moneybarn would be tolerable, it warned that a long period of lockdown would mean home credit incurs "significant losses".
Berenberg maintained its 'hold' recommendation on Provident.
Royal Bank of Canada upgraded InterContinental Hotels (IHG) to 'outperform' and said now looks a good time to buy hotels.
RBC cut its price targets for IHG, Whitbread and Accor to reflect the unprecedented conditions faced by the hotels sector. The industry has never experienced a 90% drop in revenue per available room (revpar) in multiple markets with hotels closed en masse, RBC said.
But analysts Julian Easthope and Christine Zhou said demand was likely to recover as the pandemic fades and that the three companies are well financed to get through the crisis.
"We believe a long-term view will suggest this is a good time to buy hotels as we think hotel demand will remain strong," the analysts wrote in a note to clients.
The analysts said IHG was the most defensive because of its franchise model, making it their preferred pick. The company also has ample liquidity with $1.4bn of cash and facilities. They upgraded IHG to 'outperform' from 'sector perform' and reduced their price target to £40 from £45.
RBC's analysts cut their price target for Premier Inn owner Whitbread to £34 from £38 with an 'underperform' rating. Though the company has £1.4bn of liquidity and is in line to benefit from struggling independents, it is exposed to the UK and higher risk owned/leased hotels, RBC said.
Accor is very well financed with €4bn liquidity but its investment in AccorInvest is an unknown risk, RBC said, cutting its price target to €34 from €40 and sticking with an 'outperform' rating.
Easthope and Zhou estimated it would take about two and a half years for revpar to recover. They also assumed that business travel would recover because companies will still prefer meeting face to face rather than online.
But with businesses under financial and environmental pressure they could decide meeting online was good enough, the analysts conceded.
"We retain our view that travel will rebound but accept this as a risk," the analysts said.